Opening a regional cancer care facility
Atlantic General Hospital serves the Greater Ocean City, MD area. In response to a pressing need for a dedicated cancer center to serve residents of the community, AGH received authorization to build a regional cancer care center.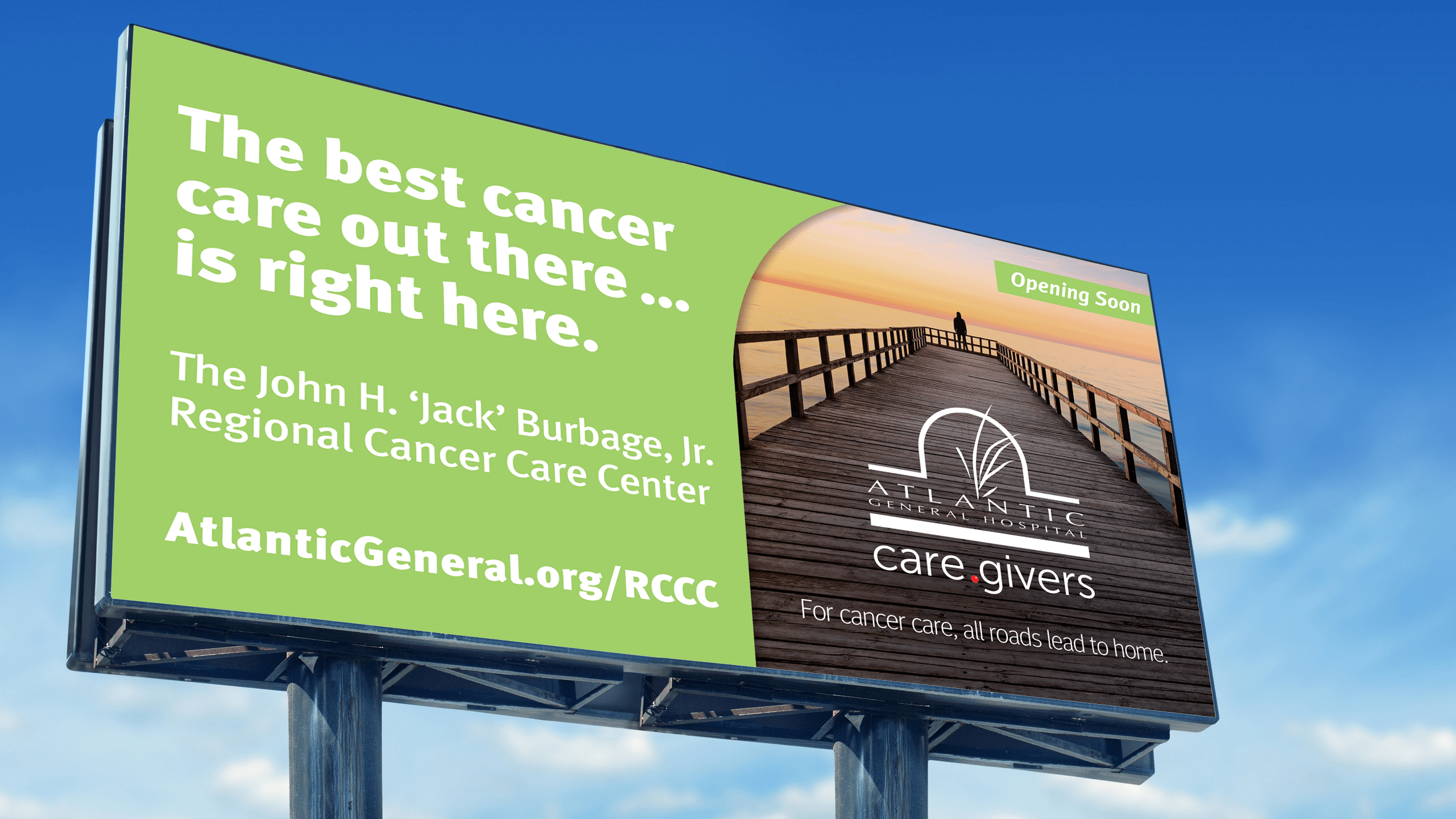 Changing the public's perception of cancer treatment
The development of AGH's Regional Cancer Care Center was a multi-year initiative that involved planning, fundraising, staffing and building. Throughout the process, AGH wanted to generate as much publicity as possible, recognizing that the community, conditioned to travel outside the region for cancer care, needed to know that cancer care would finally be available locally – and also of the highest quality.
Mullin/Ashley was charged with developing the overarching messaging, along with a variety of marketing materials for use before, during and after the opening of the Center.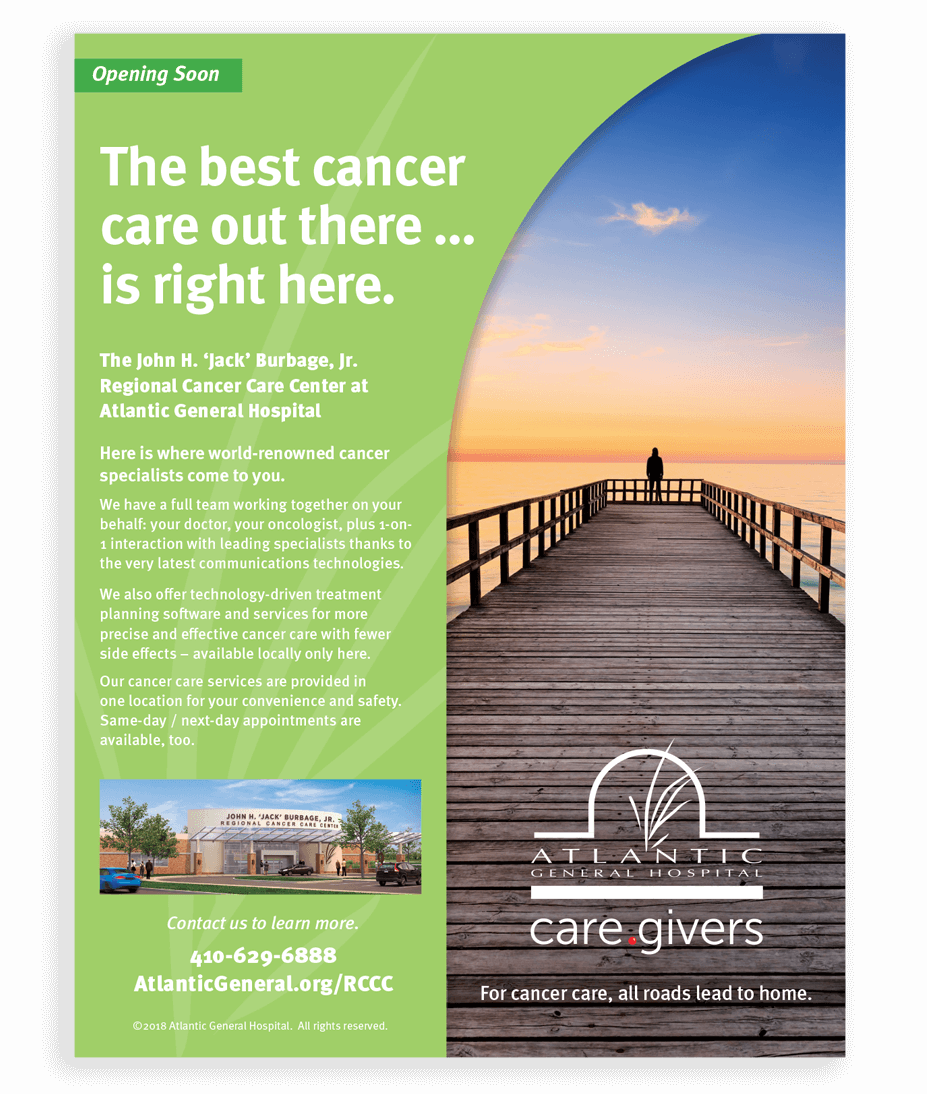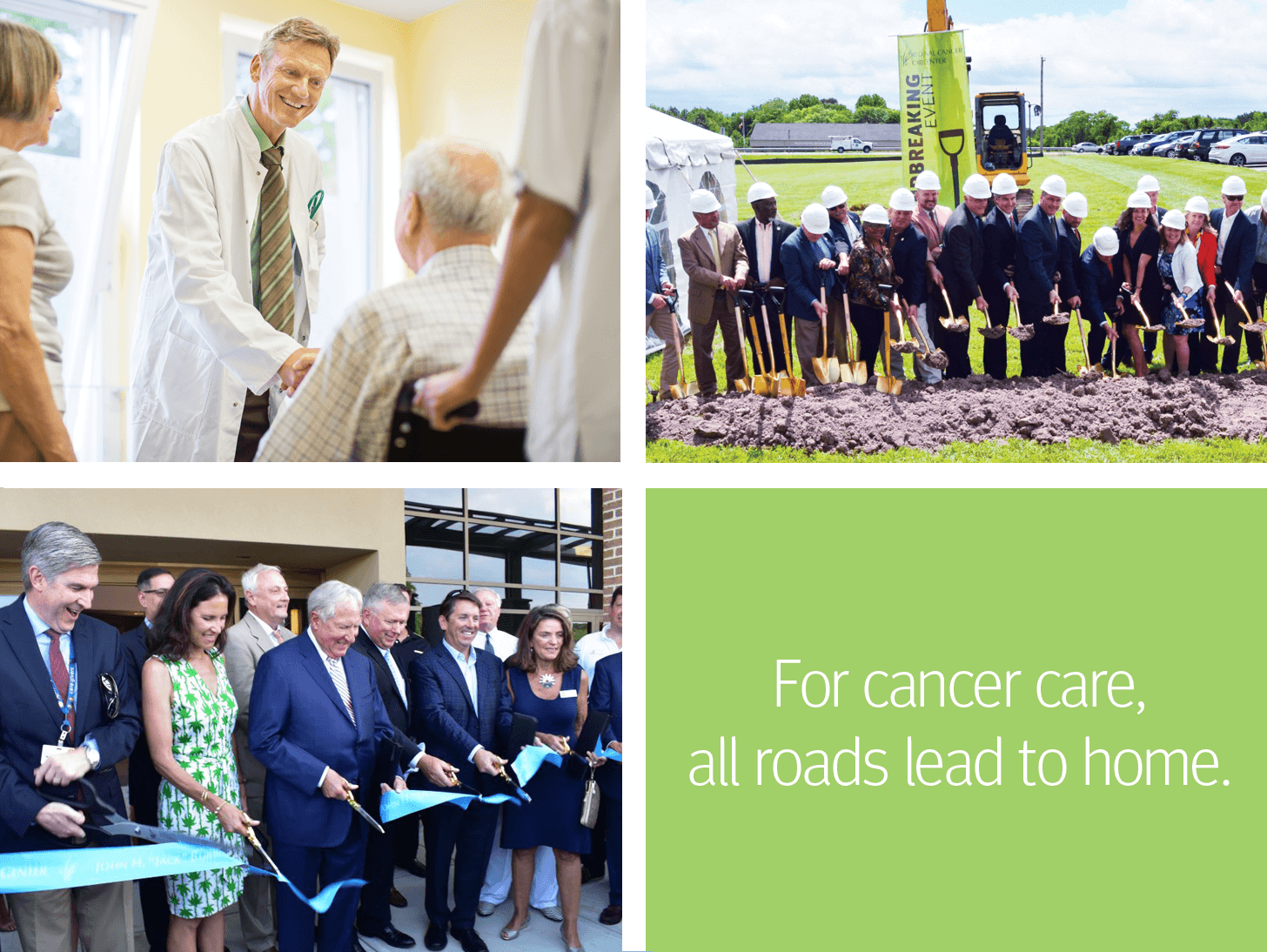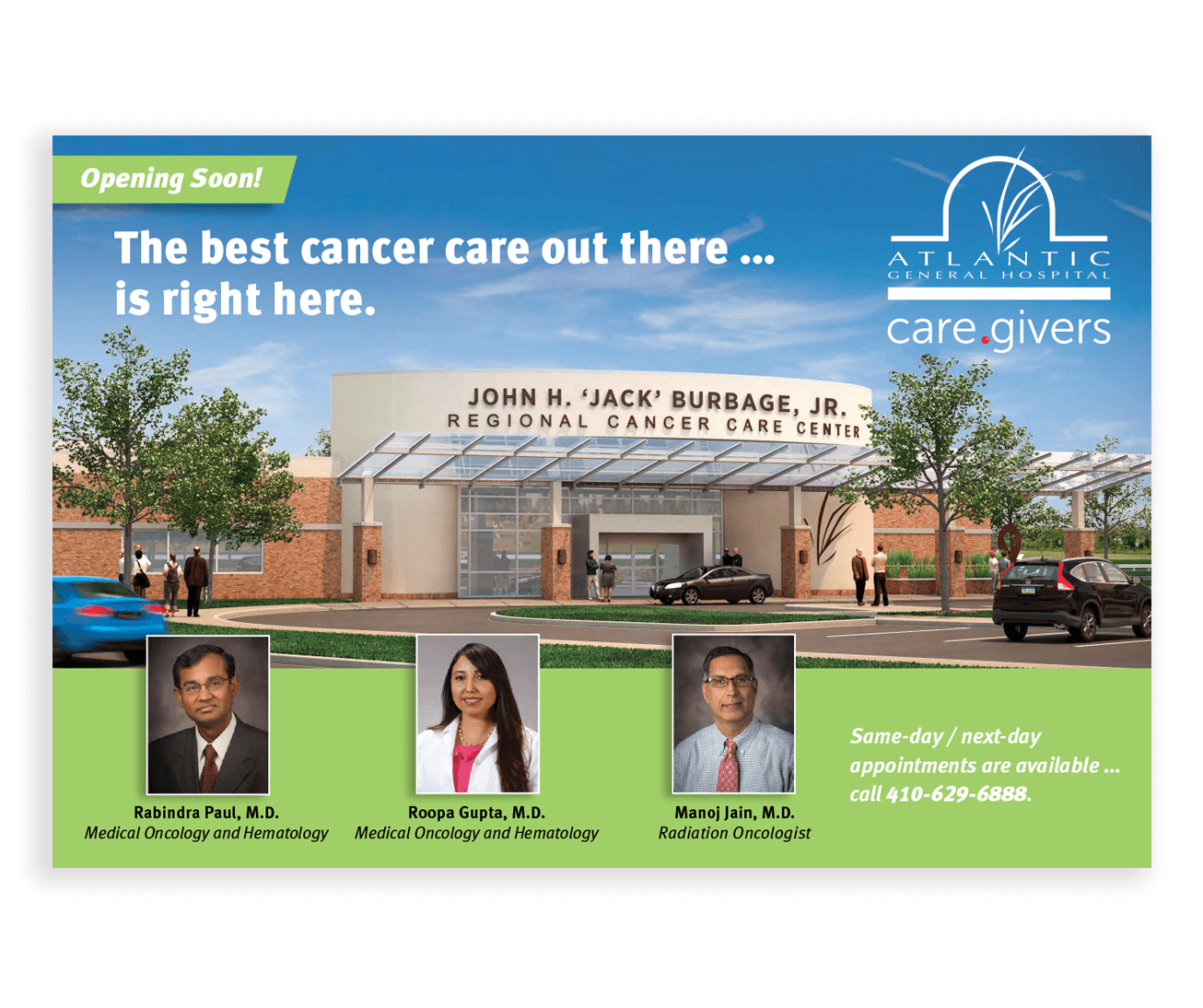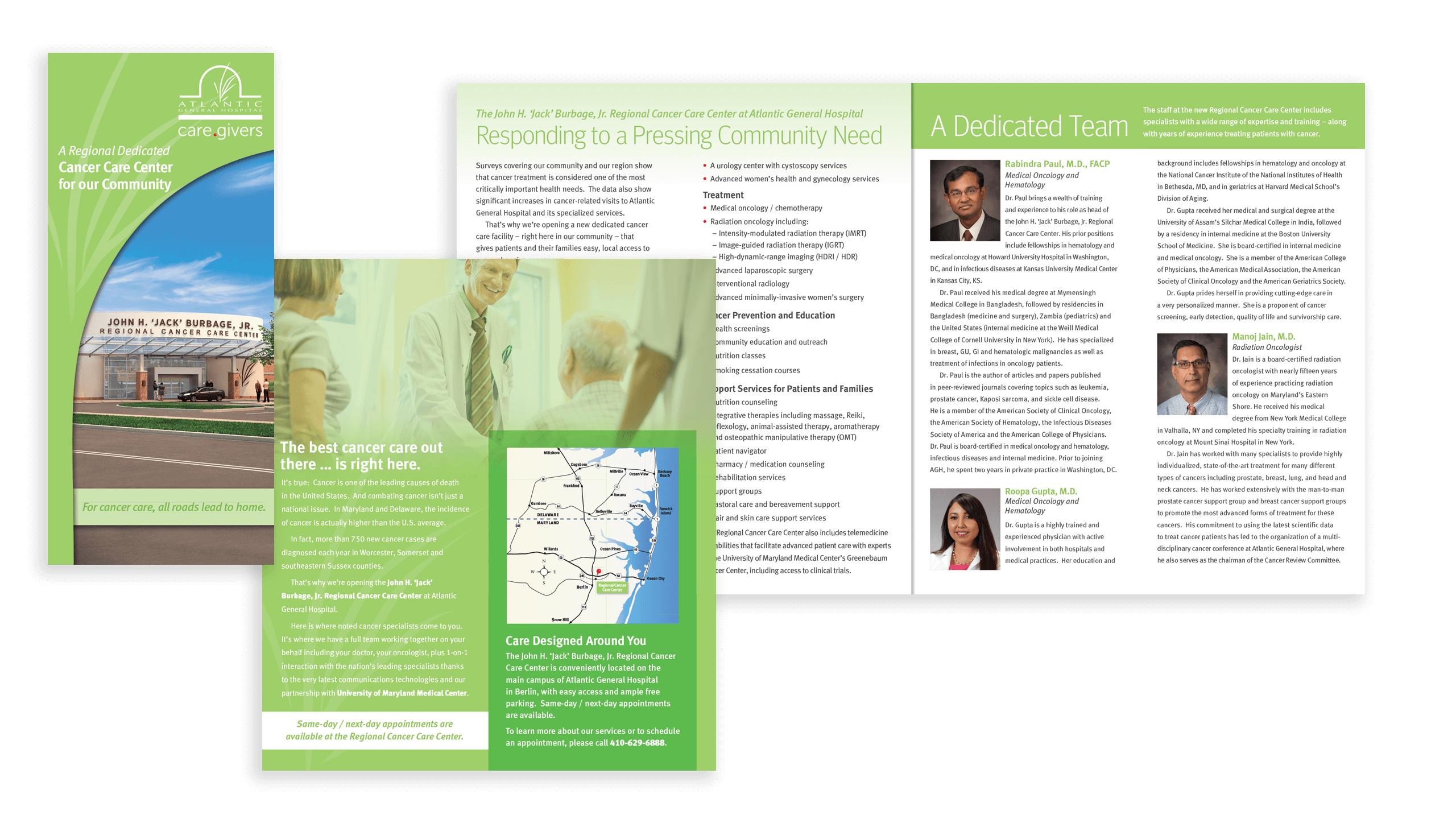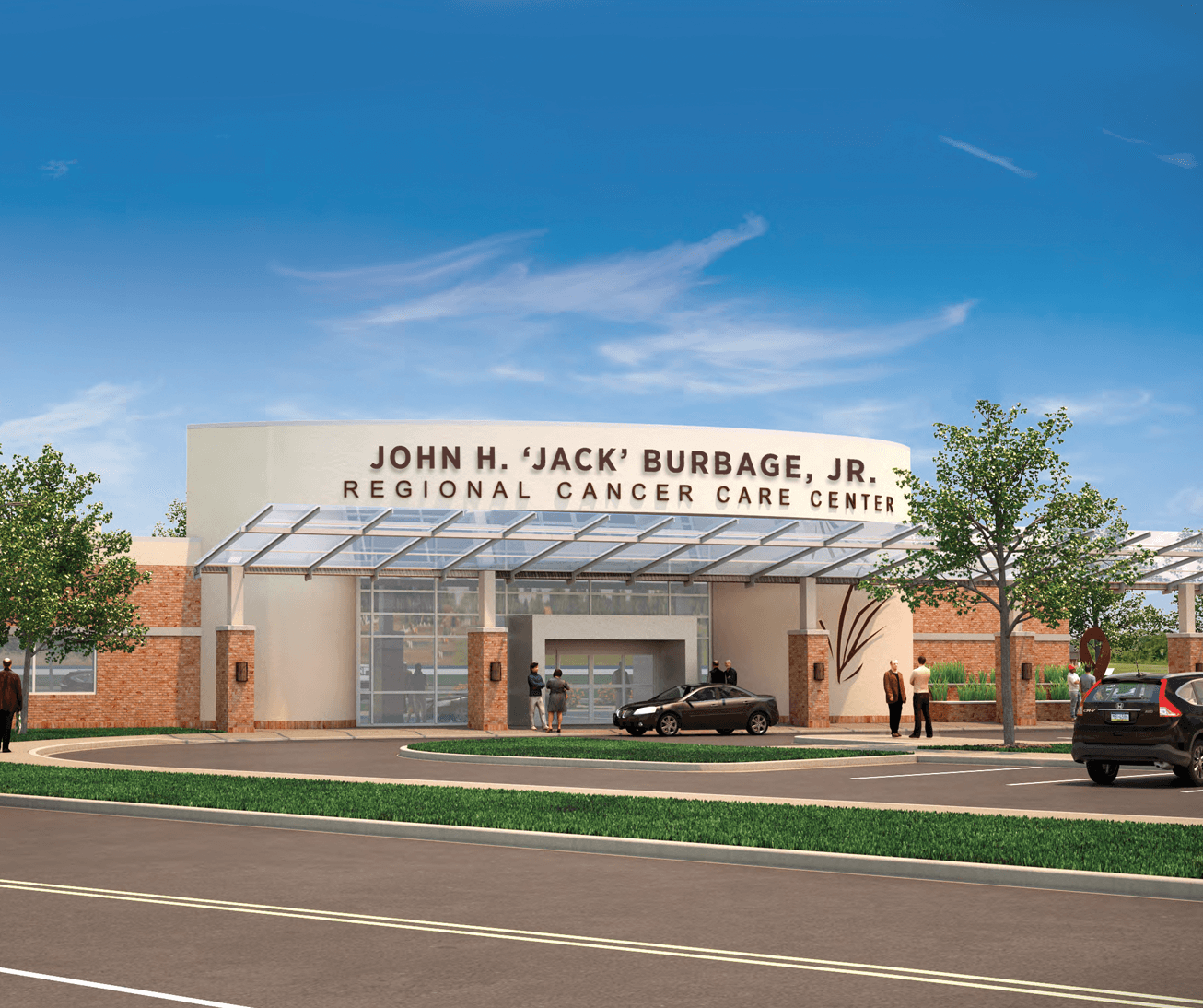 Covering all the bases
In a truly integrated fashion, marketing materials encompassed a TV/cable and radio spots, print advertising, outdoor billboards, brochure materials, as well as signage and other materials for the groundbreaking and grand opening events.

Similar work