A secure online store for digital artist's portfolio
HarlanArt encompasses the creative works by Stephen Harlan, currently living in Carolina Beach, North Carolina. Investigating the uniqueness of harbors and sunsets is a passion for Stephen. His nautical focus grows deeper every day, with the never-ending inspiration that comes from carefully observing the sea and the water in all of their contrasts.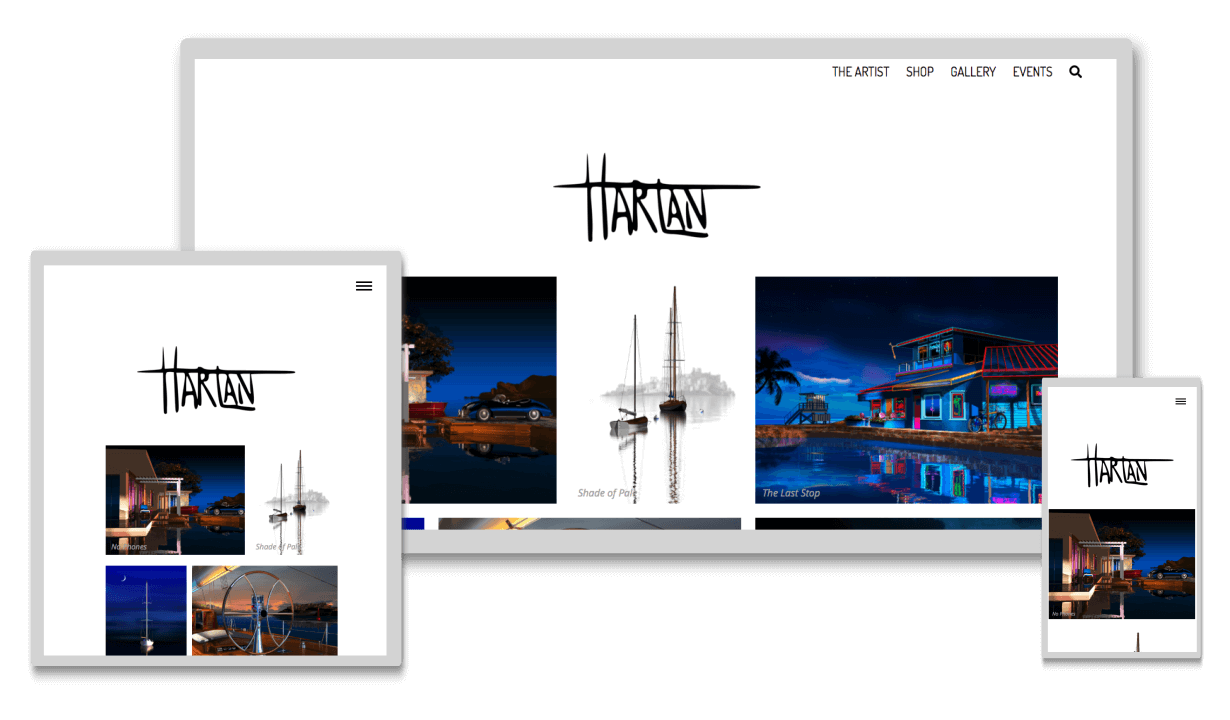 A focus on the artwork
A new website design was needed to better feature HarlanArt's artwork, and a new website platform was needed for increased security related to the online store and easier administration for the client to be able to manage the site's content.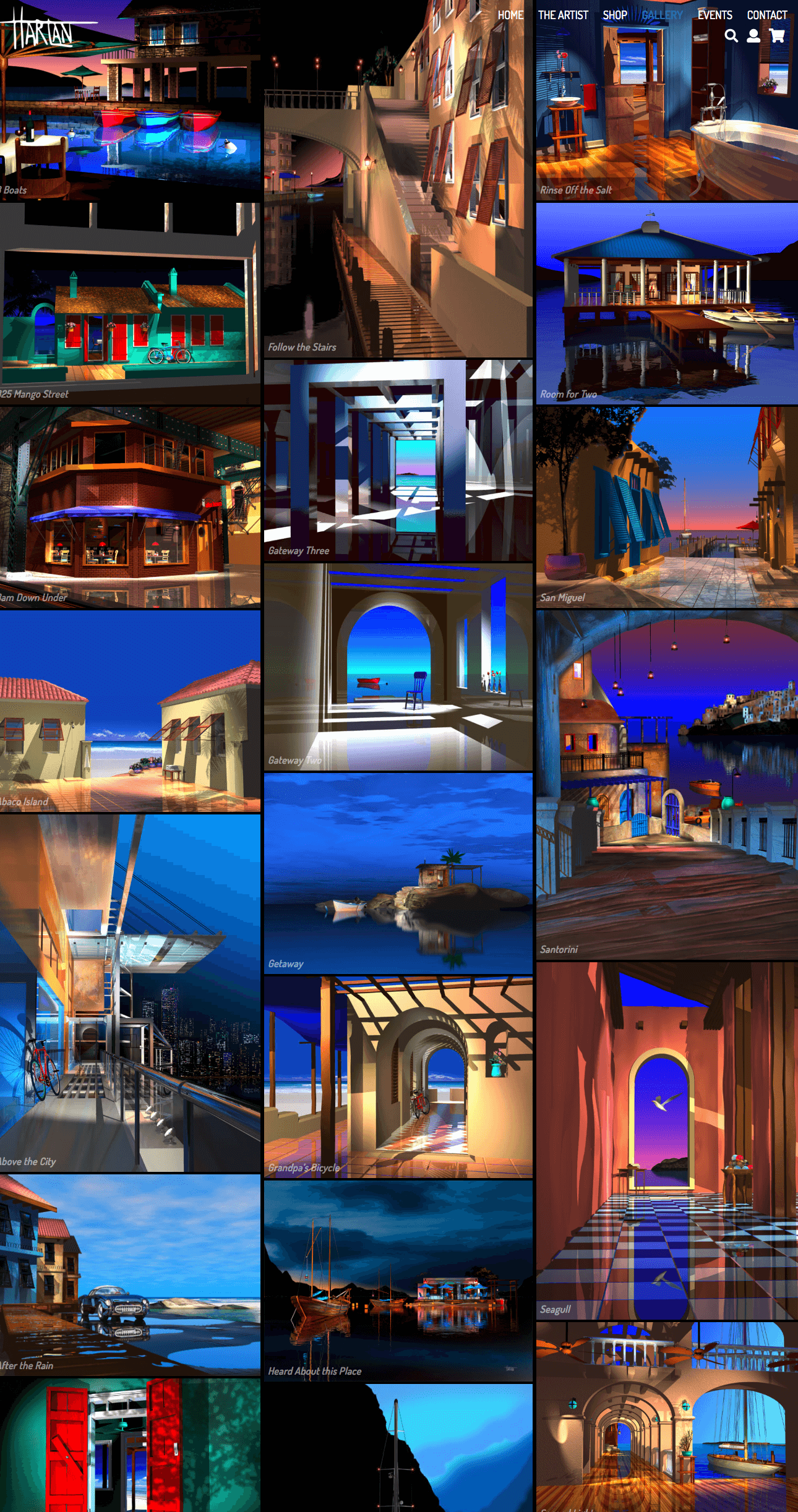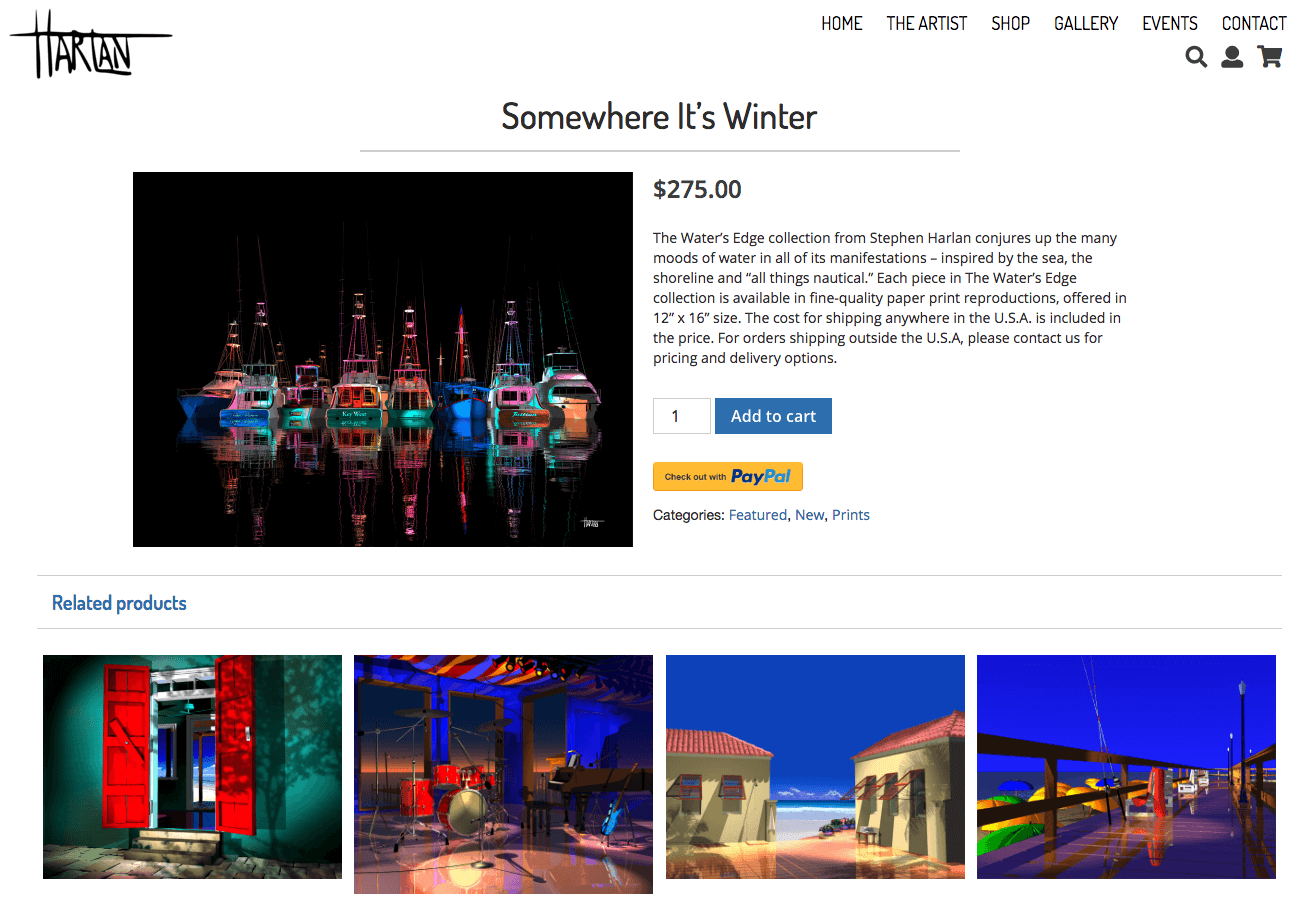 Less is more
On the front-end, we made the website design simpler with solid backgrounds and increased padding between sections. We made the artwork bigger and increased the emphasis on the important sections of the website.
On the back-end, we made the administration easier by removing all unnecessary components and providing helpful user guides to make it easy for anyone to make updates to the site.
You can visit the full site here – harlanart.com.
Similar work