Website development for local apartment complexes
Kent Crossing and Colonial Manor apartments are both just outside of downtown Chestertown, Maryland. All floor plans belonging to the two properties feature inspired floor plans and high quality construction and are a close proximity to all that downtown Chestertown has to offer.
Kent Crossing and Colonial came to Mullin/Ashley with the desire to create a website for both complexes that will be simple to use and highlight the benefits of choosing to live in their apartments.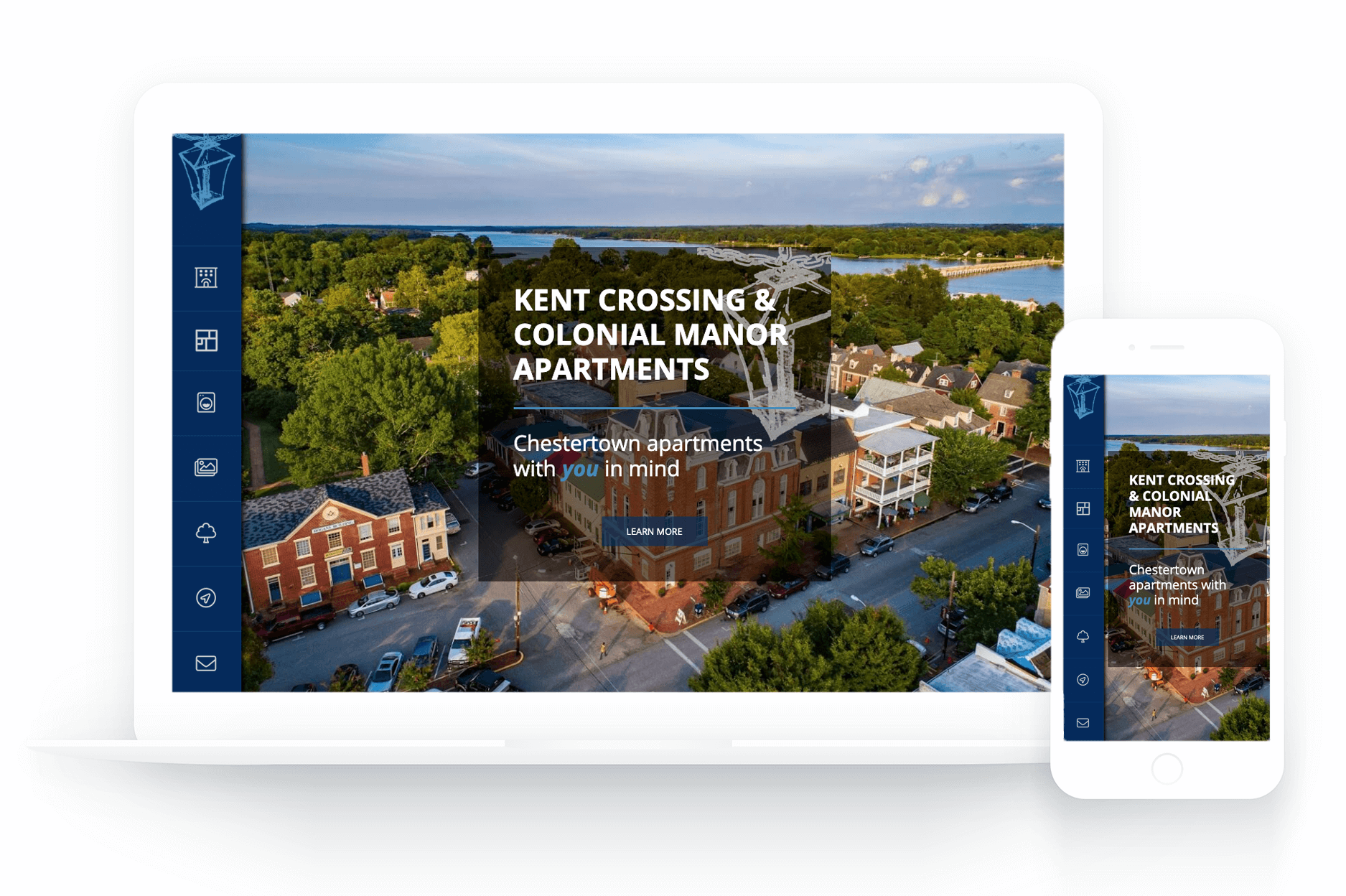 A website about the community
Kent Crossing and Colonial Manor know that what they offer is much more than just the physical apartments – it's also about the community and the ability for residents to access important community services and events. Being nearby to Washington College and downtown Chestertown, we wanted to create a site that would be focused on the town and living on the Eastern Shore.


Delivering a complete message through web design
We feel that the finished website project, though only a few pages, substantially portrays the benefits of being a resident of either Kent Crossing or Colonial Manor Apartments. With the many interior and exterior photographs of the apartments, the proximity to the local college and town, and the services that both offer, we think that the site gives potential residents a perfect snapshot of what living here would look like.
You can see the entire website here: chestertownapts.com
Similar work