Showcasing solid surface solutions for healthcare environments
Durasein is a leading international manufacturer of pure acrylic solid surface materials.  Headquartered in China, it entered the U.S. market only a few years ago, competing against entrenched providers who have dominated the American market for decades.
To compete, Durasein has undertaken a strategy of focusing on target end-user market segments – an important one being the healthcare industry.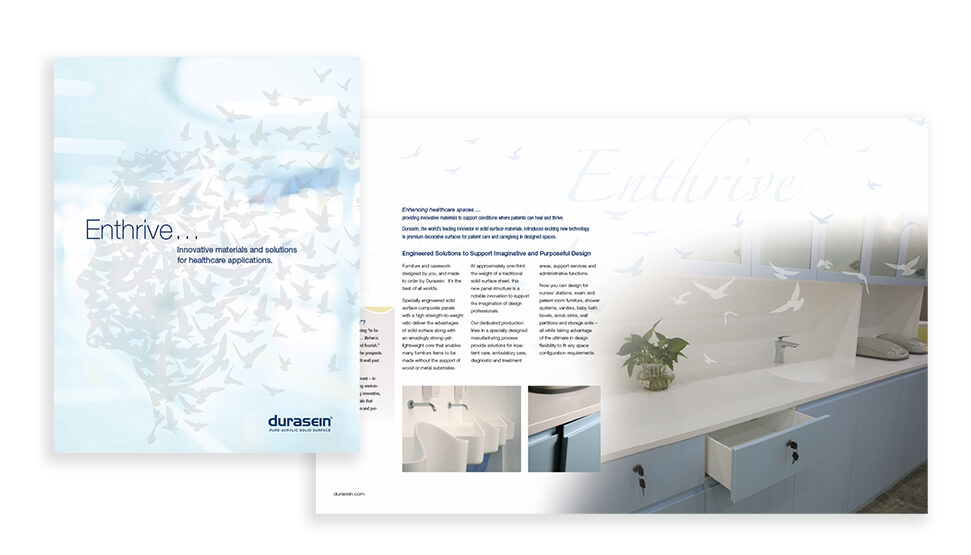 Enhancing healthcare spaces
We were charged with developing a flagship capabilities and "ideas" brochure that focuses on Durasein's healthcare industry solutions – showcasing applications of its solid surface material to support conditions where patients can heal and thrive.
Since Durasein's advanced technological capabilities provide areas of differentiation and uniqueness, emphasis would be placed on those capabilities as well.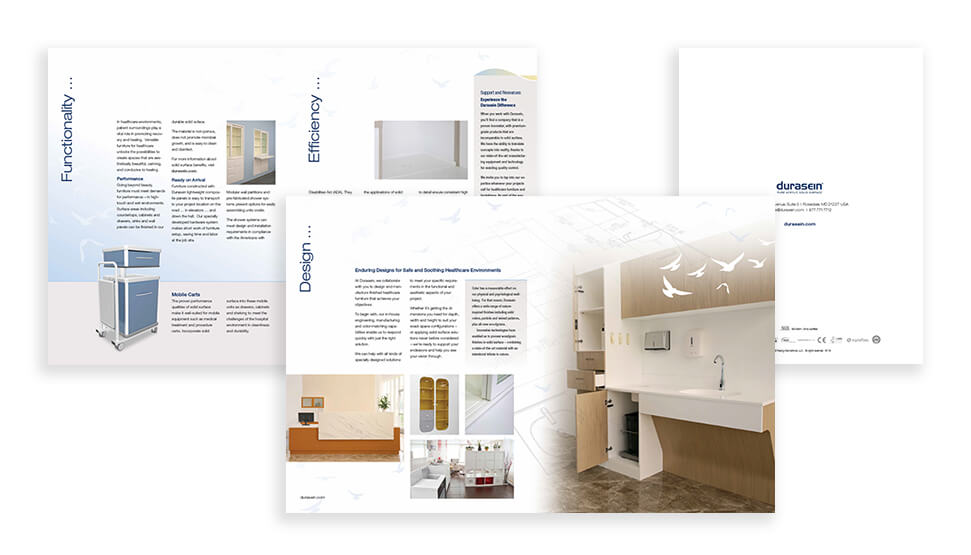 "Enthrive" …
The 8-page capabilities brochure we designed and produced carried the theme "enthrive," which underscores Durasein's commitment to the healing environment by supplying innovative and functional surfacing materials that support purposeful design.
In addition to showing a wide range of unique, visually stunning applications of Durasein's solid surface materials used in healthcare furniture, casework, millwork, sinks and shower systems, the brochure detailed the company's ability to provide custom solutions for a myriad of applications.
The brochure debuted at the Healthcare Design + Expo conference, the U.S. healthcare industry's leading trade show, in fall 2018.

Similar work