Local Business Website Development
Complete Rolloff Services provides residential and commercial rolloff services to the Eastern Shore of Maryland. Having purchased an existing company, they needed a new website to make a splash in the local community to help establish the new brand.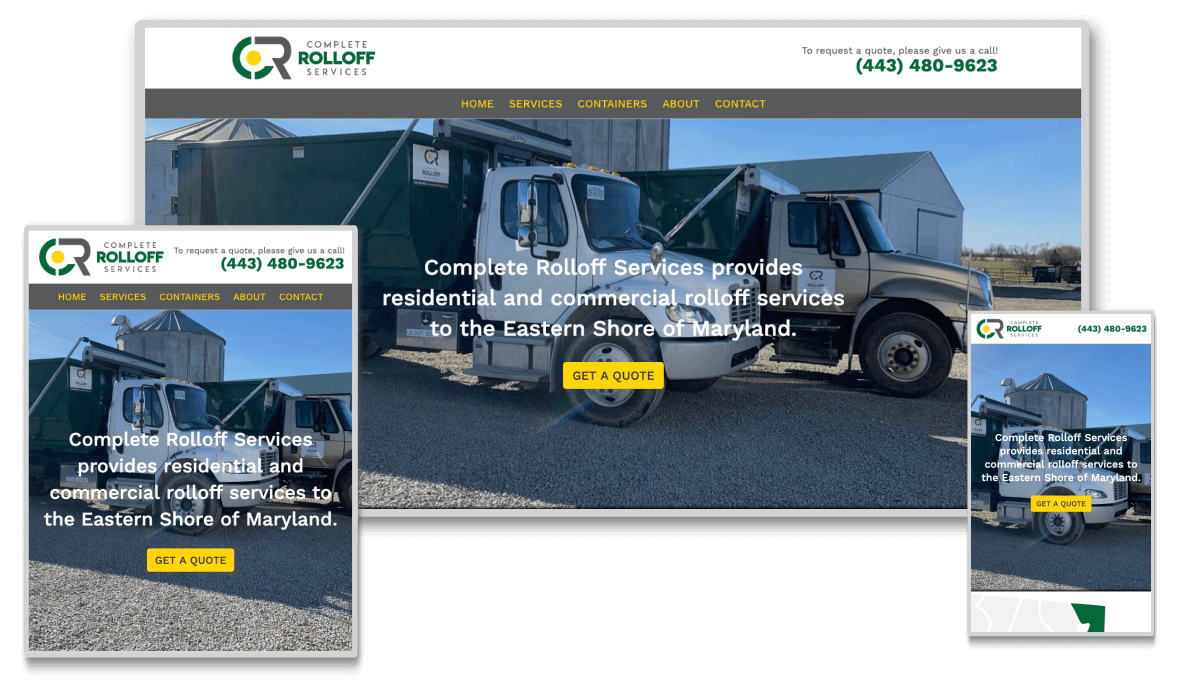 Simple Message with a Clean Design
Needing to launch a new website quickly to build brand awareness, Complete Rolloff Services needed a site that was easily delivered their message while looking modern and supporting their brand image.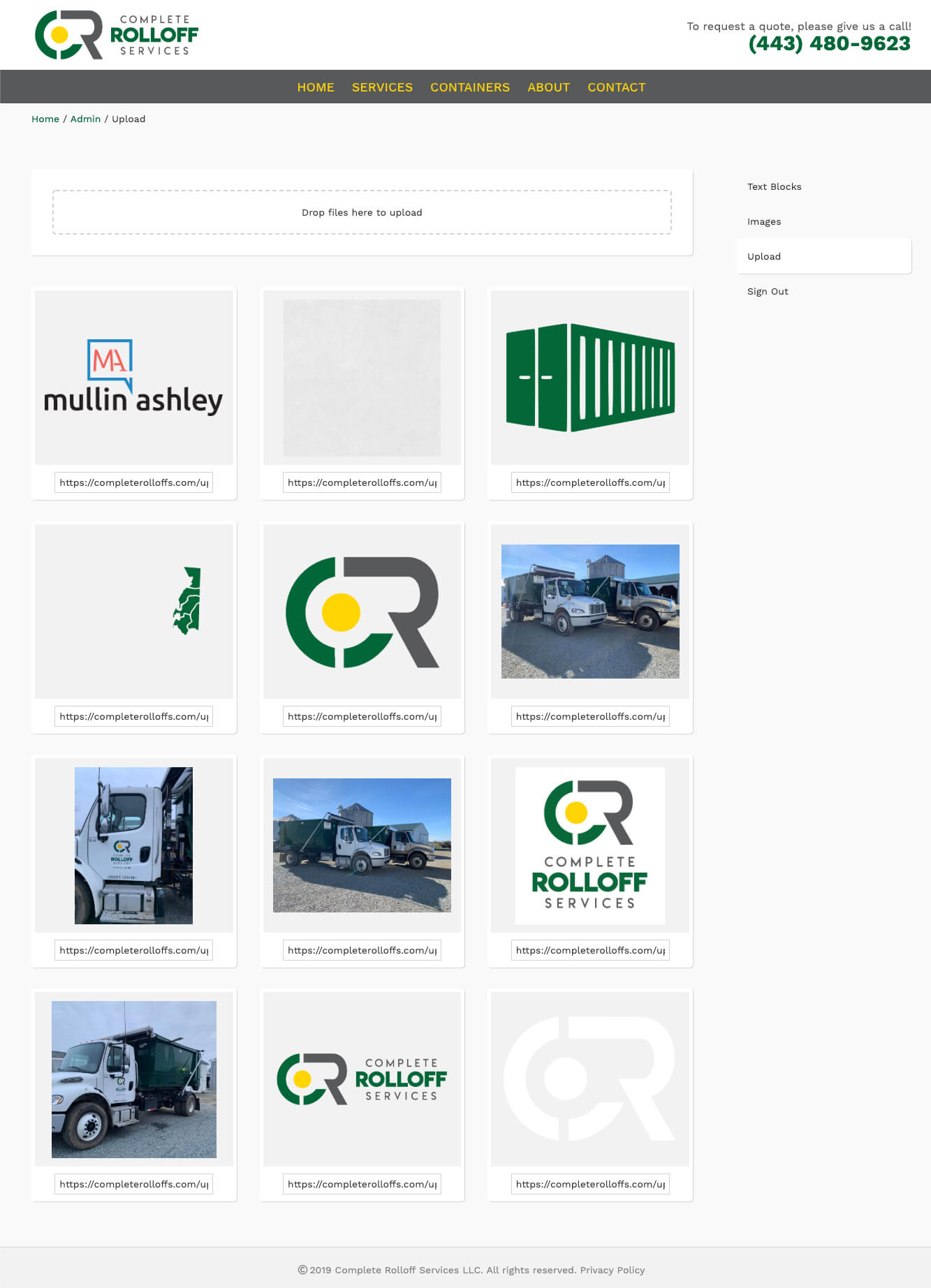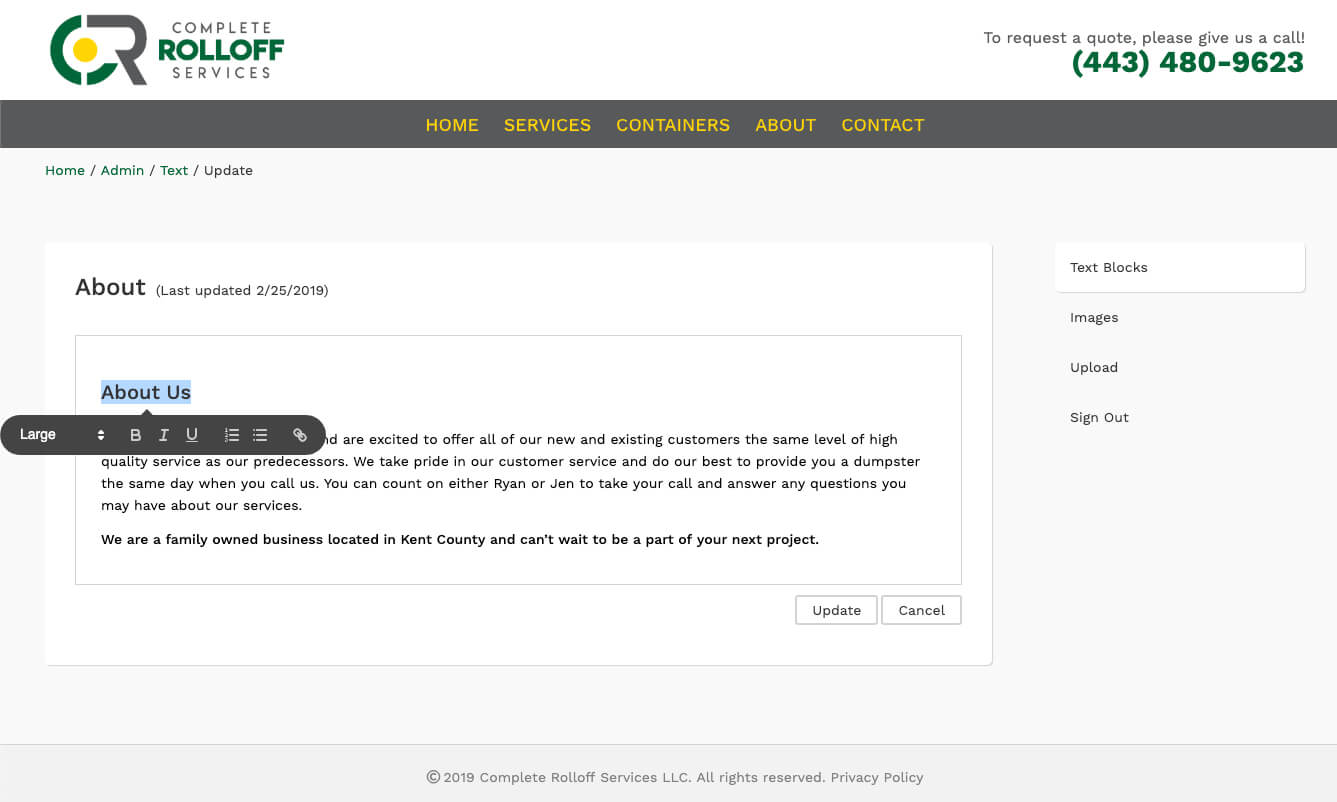 Building a Customized Admin Area
We built a customized administrator area from scratch to make it really simple for the client to manage their site's content. Whereas popular CMS platforms like WordPress and Joomla also strive for easy user interfaces, our clean, lightweight custom-built admin removed the unnecessary bulk of templates and plugins.
View the live site: https://completerolloffs.com
Similar work