Website Development for educational organization seeking global credibility
The Washington Global Institute is a non-government organization focused on providing customized and specialized training for students (undergraduates and graduates), professionals and practitioners of governance and public administration, diplomacy and international affairs, new media and arts, human resources, tourism, and business and management.
WGI came to us to seek our help with establishing credibility amongst students and professionals worldwide.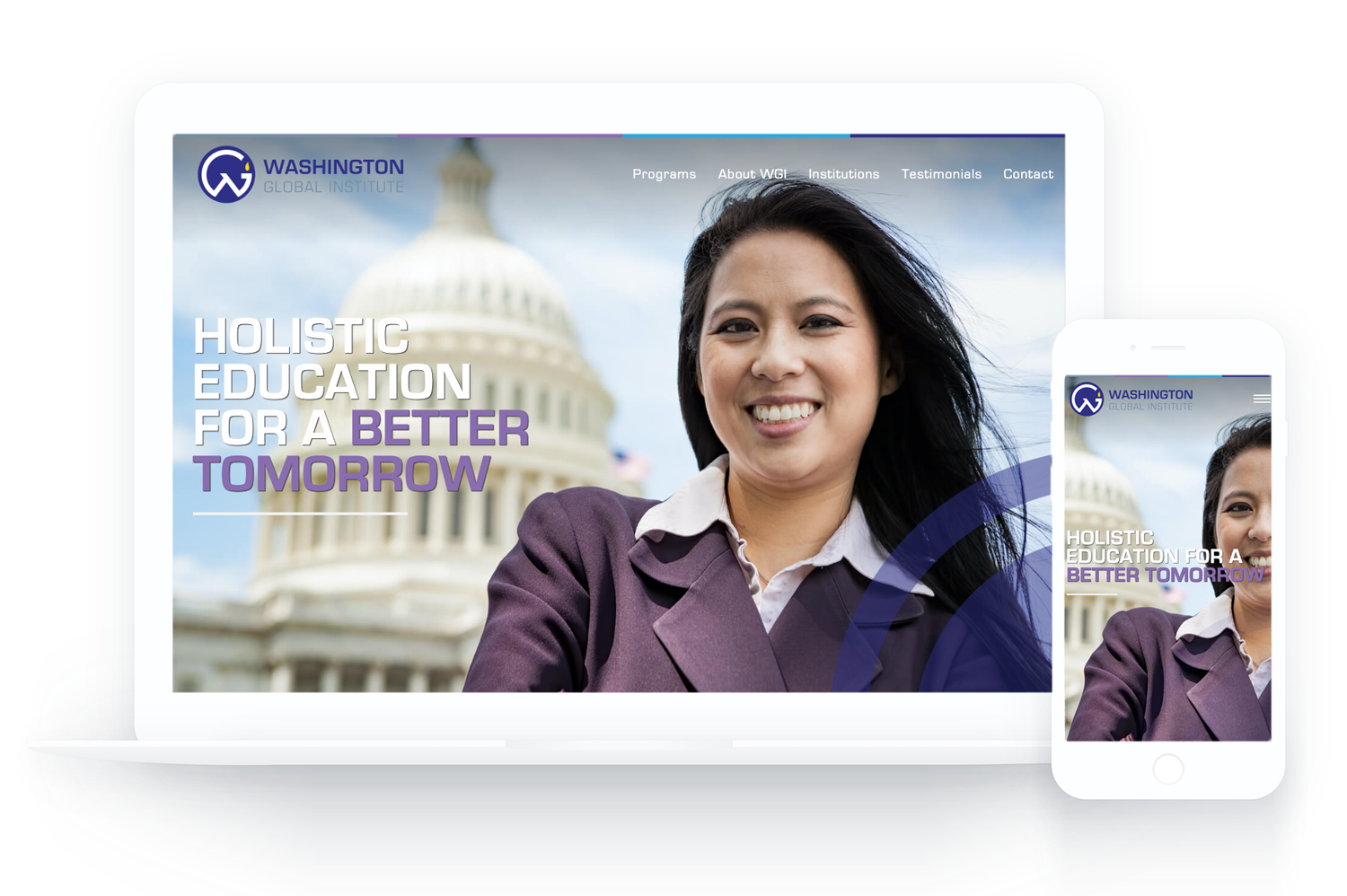 Student experience- and program-focused
To gain credibility, we knew that the experiences of past students and business professionals needed to be featured in the website's content. We designed the site and used photography to give the feel of everything being in the eyes of a student of Washington Global Institute.


Organization approachability and trustworthiness
We feel that the Washington Global Institute website helps prospective students connect with the experience of past participants – leading to excitement for their potential opportunity to learn and become involved as well. Also, having the programs described in full (including itineraries) communicates to both prospective students and interested potential partners the professionalism and organization of the institute.
You can view the full website by going to washingtonglobalinst.com.
Similar work