Real estate, personal branding website development
Billy and Lacey Sutton, realtors at Coldwell Banker Chesapeake, have been helping buyers and sellers on the Eastern Shore in Maryland for a number of years. They came to us to help them establish and develop their personal real estate brands through website and content development.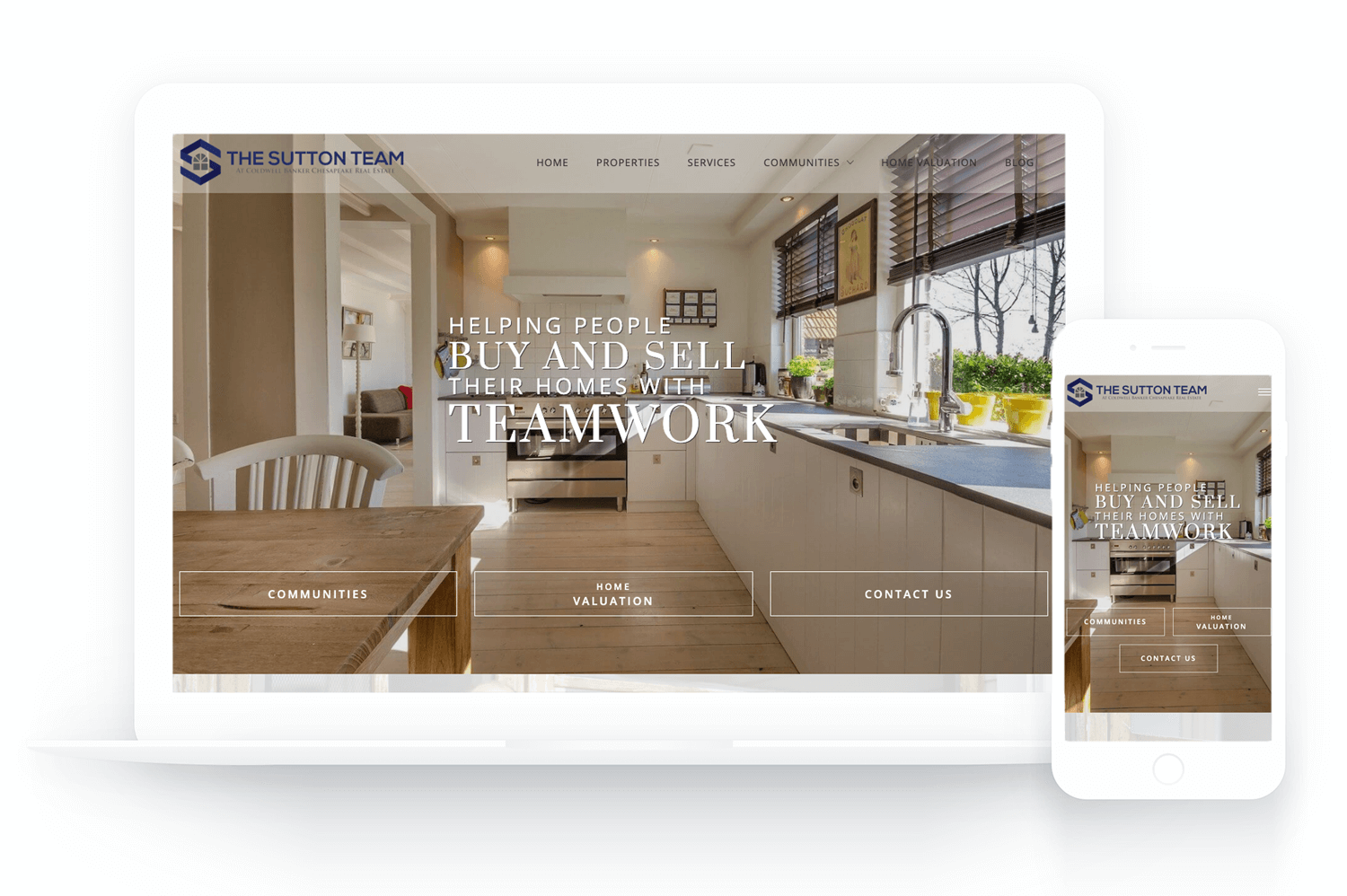 Brand-building via website design
Focused on the brands of Billy and Lacey, we wanted the new website design to allow them to communicate clearly and freely with the prospective clients who visit the site. The site's content isn't focused so much on who Billy and Lacey are, but what they have done and can do to help clients.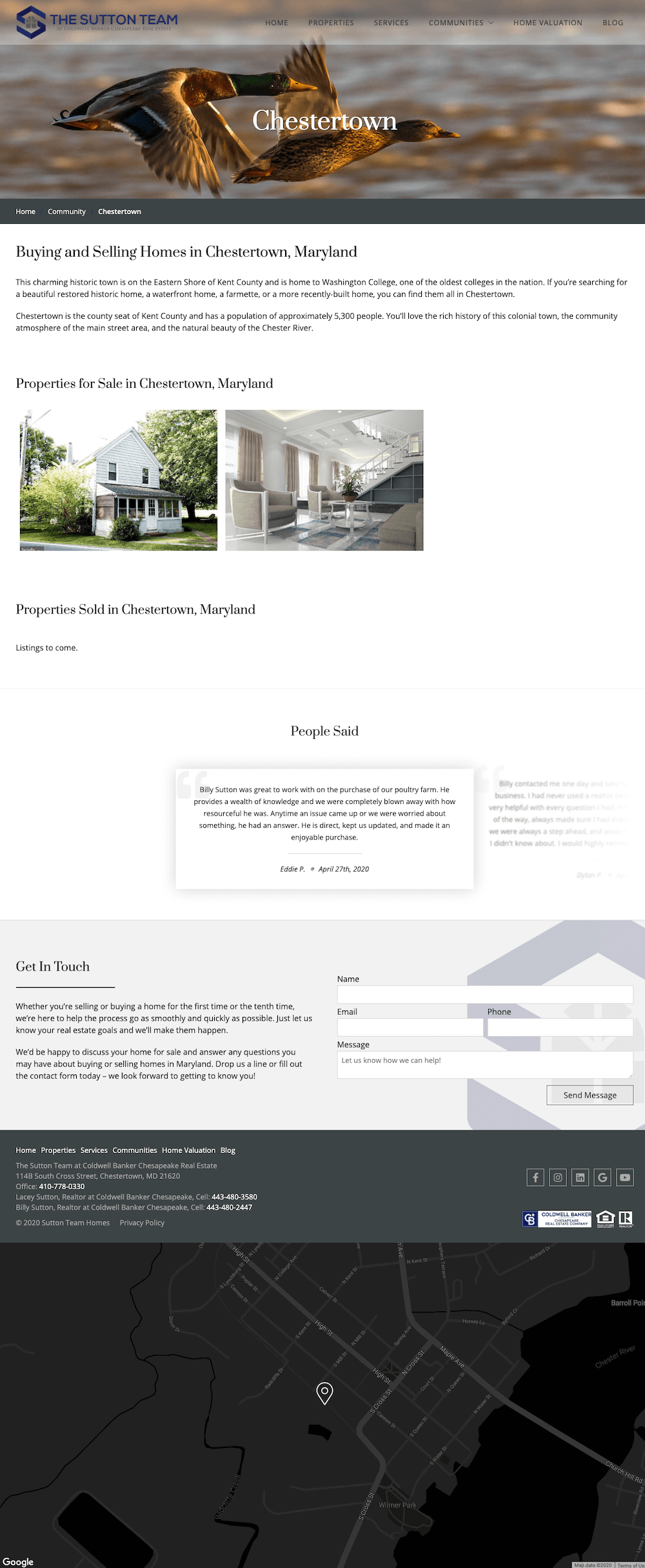 Content creation platform for future growth
Following the website design that included a blog section with advanced social sharing and commenting functionality, we provided Billy and Lacey with a multiple-page strategy and game plan for creating new content on their site that will speak to their audience and help to convert website visitors into leads and clients.
You can visit the full website here: suttonteamhomes.com.
Similar work