A focus on the customer
The Shore Memorials family had been caring for their community for over 100 years when they came to us to update their website. They needed a platform that was both easy to manage and would allow users to browse their many options of monuments.
A clean and user-friendly website design
Recognizing the emotional state of an individual that would be viewing the Shore Memorials website, we wanted to make the design and layout clear while also soothing and peaceful.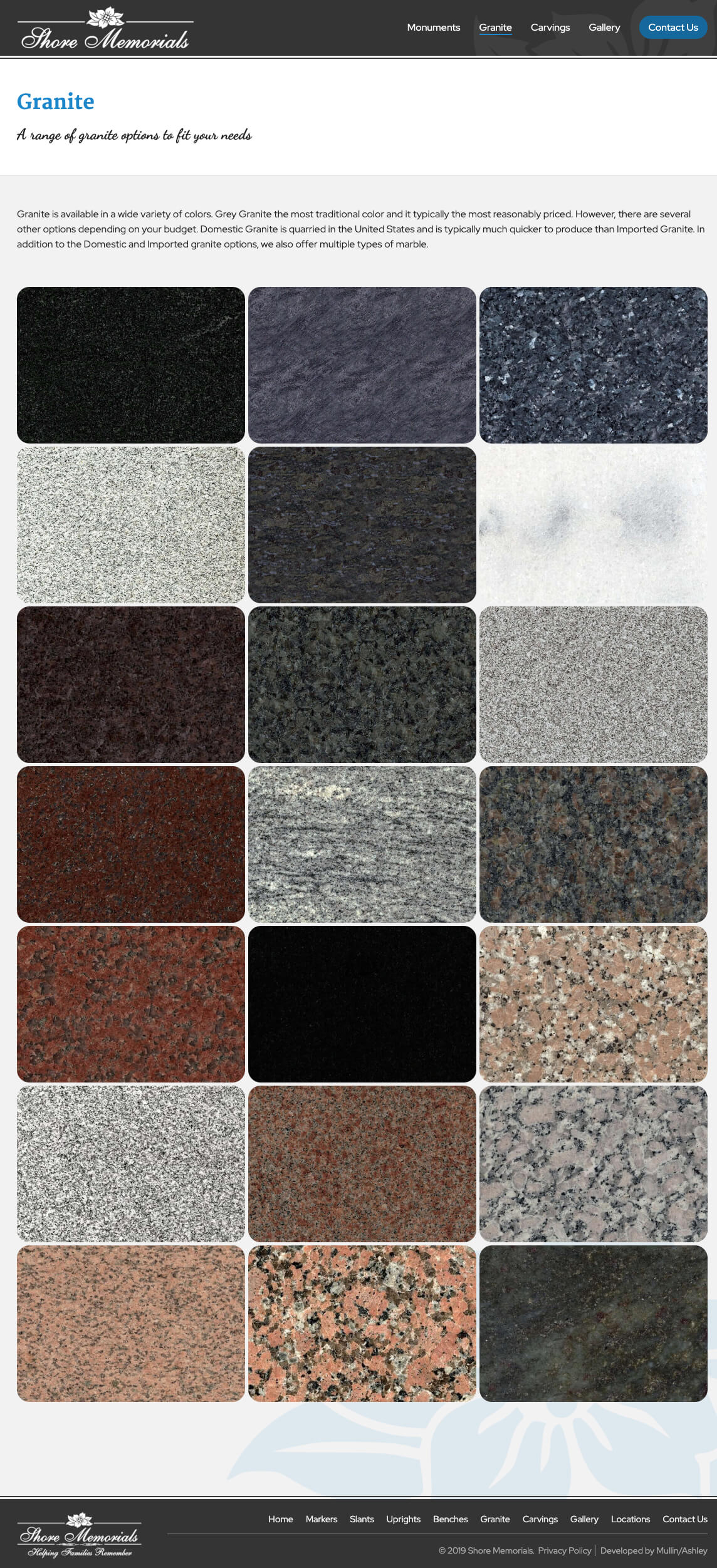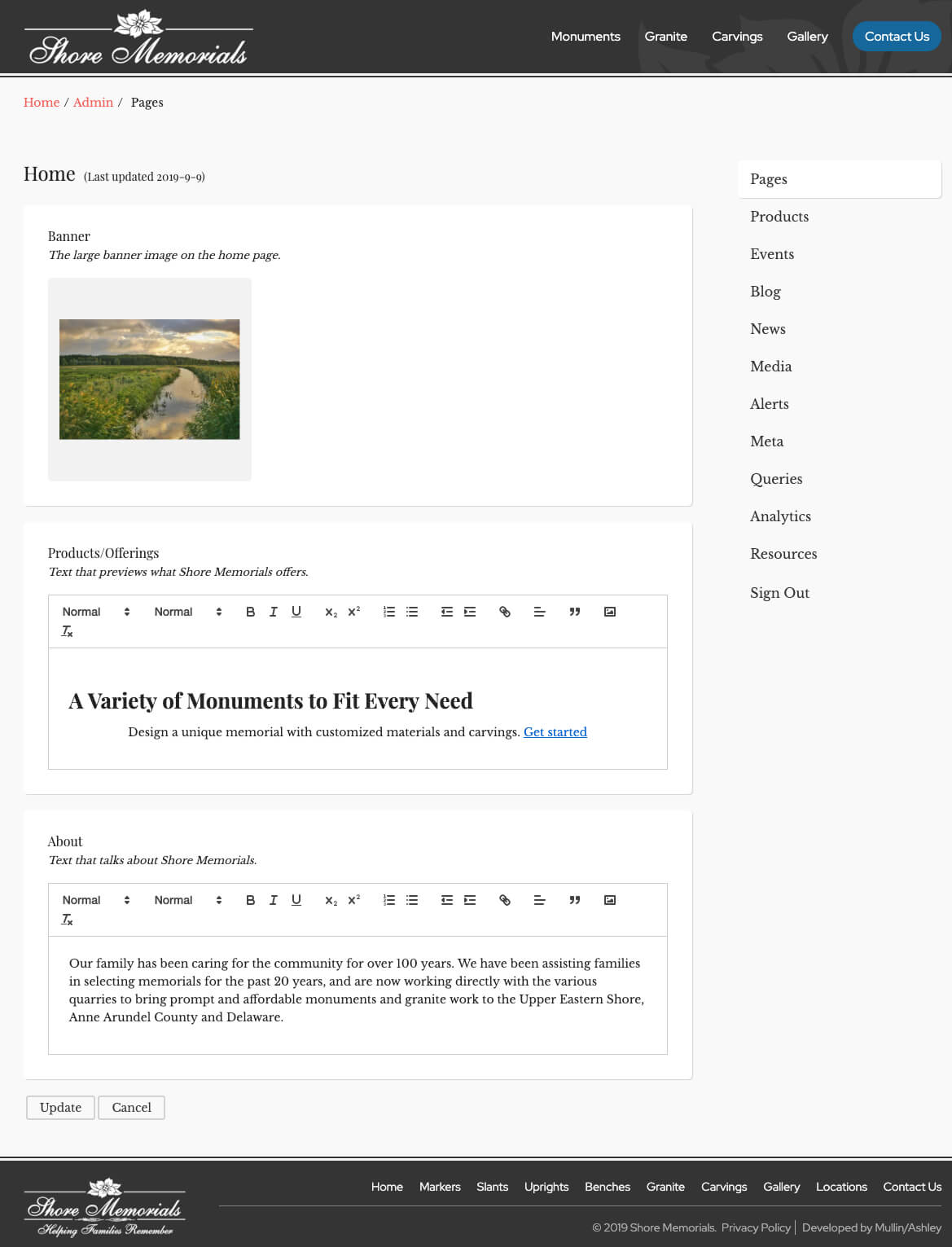 An easily-maintainable website
We built Shore Memorials website on our own custom-built content management system that allows them to manage every image and the vast majority of the text on the site with only a few clicks. While we do offer to support our clients in terms of updates to content, we build each of our websites on this CMS platform to allow for client changes whenever necessary.
You can see the live site here – shorememorials.com.
Similar work