Mullin/Ashley Wins Awards in Two National Healthcare Marketing Communications Competitions
Chestertown, Md., November 18, 2020 – Mullin/Ashley Associates has been named a winner in two national healthcare marketing communications competitions held in 2020: the Aster Awards and the Healthcare Advertising Awards.  Both awards were won by Mullin/Ashley marketing materials designed and produced for Atlantic General Hospital (Berlin, Md.), the community hospital that serves Ocean City and the surrounding Worcester County (MD) and Southern Sussex County (DE) region.
A Gold Award was won in the Aster Awards competition for outdoor billboard advertising that delivers Emergency Room Wait Times information to passing motorists.  The large electronic billboards are installed on Routes 50 and 113 – key highways in the Ocean City region – show "real-time" wait times at AGH's Emergency Department.  The billboard artwork is designed to attract attention while promoting the hospital's ER facilities and providing the wait time information.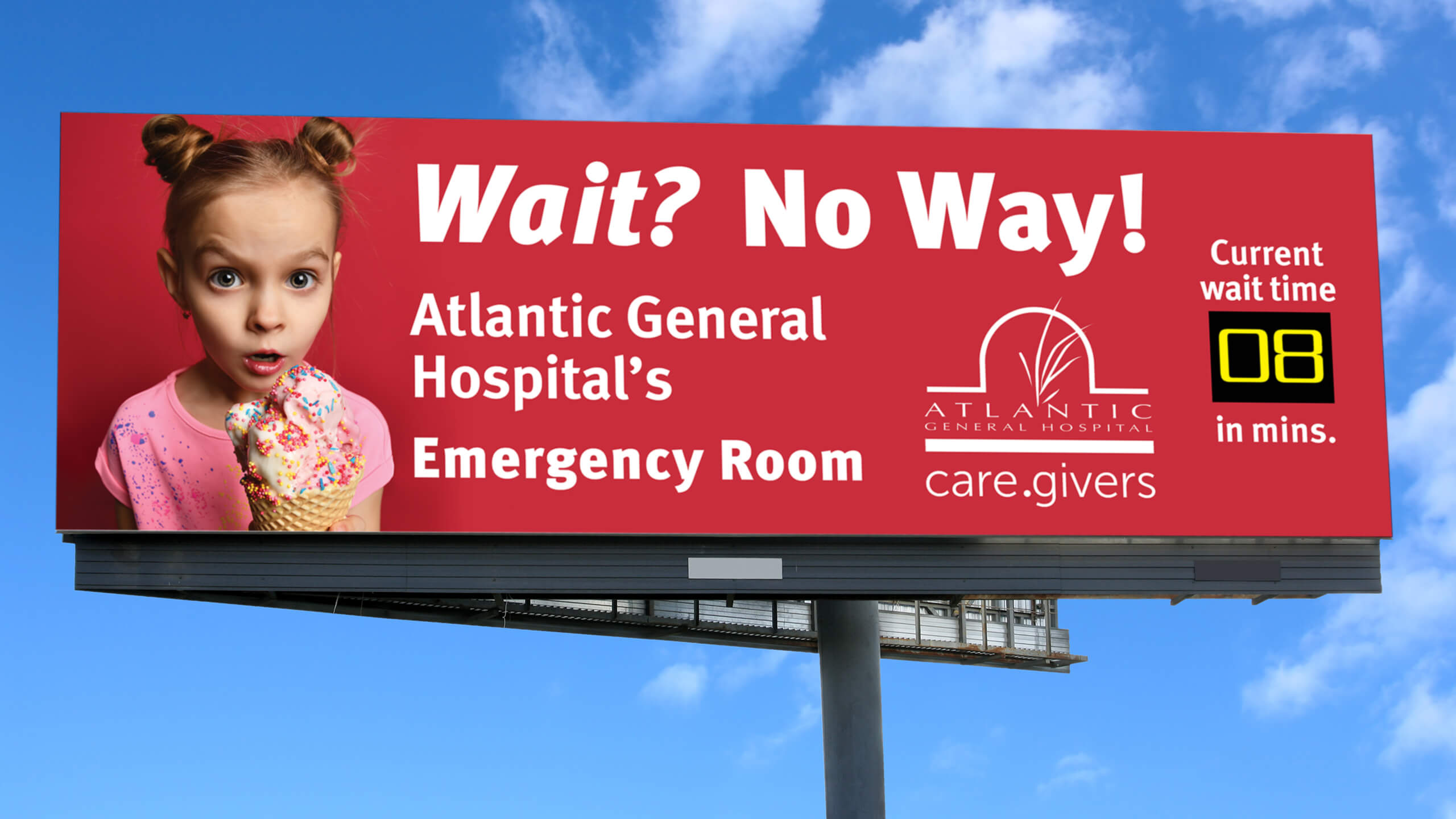 Established in 2002, the annual Aster Awards competition recognizes noteworthy campaigns in healthcare advertising, marketing and communications.  Winning entries are judged based on a variety of factors including creativity, design, typography, production quality, and overall effectiveness.
A second Gold Award came from the annual Healthcare Marketing Awards competition, for a direct mail piece designed to educate people on using Atlantic General's Urgent Care facilities for most healthcare needs instead of going to the hospital's Emergency Room.  The campaign used humor and contrast to underscore differences in health conditions and direct people to the proper place for care.
The Healthcare Advertising Awards is an annual competition conducted by Healthcare Marketing Report magazine, the premier national periodical covering marketing, communications and business development in the healthcare industry.  The HAA competition is the oldest and largest of its type in the industry – with 2020 marking the  competition's 37th annual event.
Commenting on Mullin/Ashley's winning entries, Phillip Nones, president, stated, "National competitions like the annual Aster Awards and Healthcare Marketing Awards allow us to be judged according to rigorous standards of marketing and design excellence in the health industries.  We're particularly gratified to be recognized in two well-established competitions that attract thousands of entries each year from all across the United States and beyond."