Nonprofit Website Design for Victims of Domestic Violence
As the central point of access for assistance on domestic violence within the counties of Caroline, Dorchester, Kent, Queen Anne's, and Talbot on Maryland's Eastern Shore, the mission of Mid-Shore Council on Family Violence is to create healthy opportunities to break the cycle of domestic violence through intervention and prevention by providing shelter, counseling, services, and advocacy for victims and abusers; and by changing society's attitudes and systems which permit and promote such violence against women, men and families.
MSCFV came to us with the need to create a new website that would make it safe and secure for victims of domestic violence to get the help they desperately need.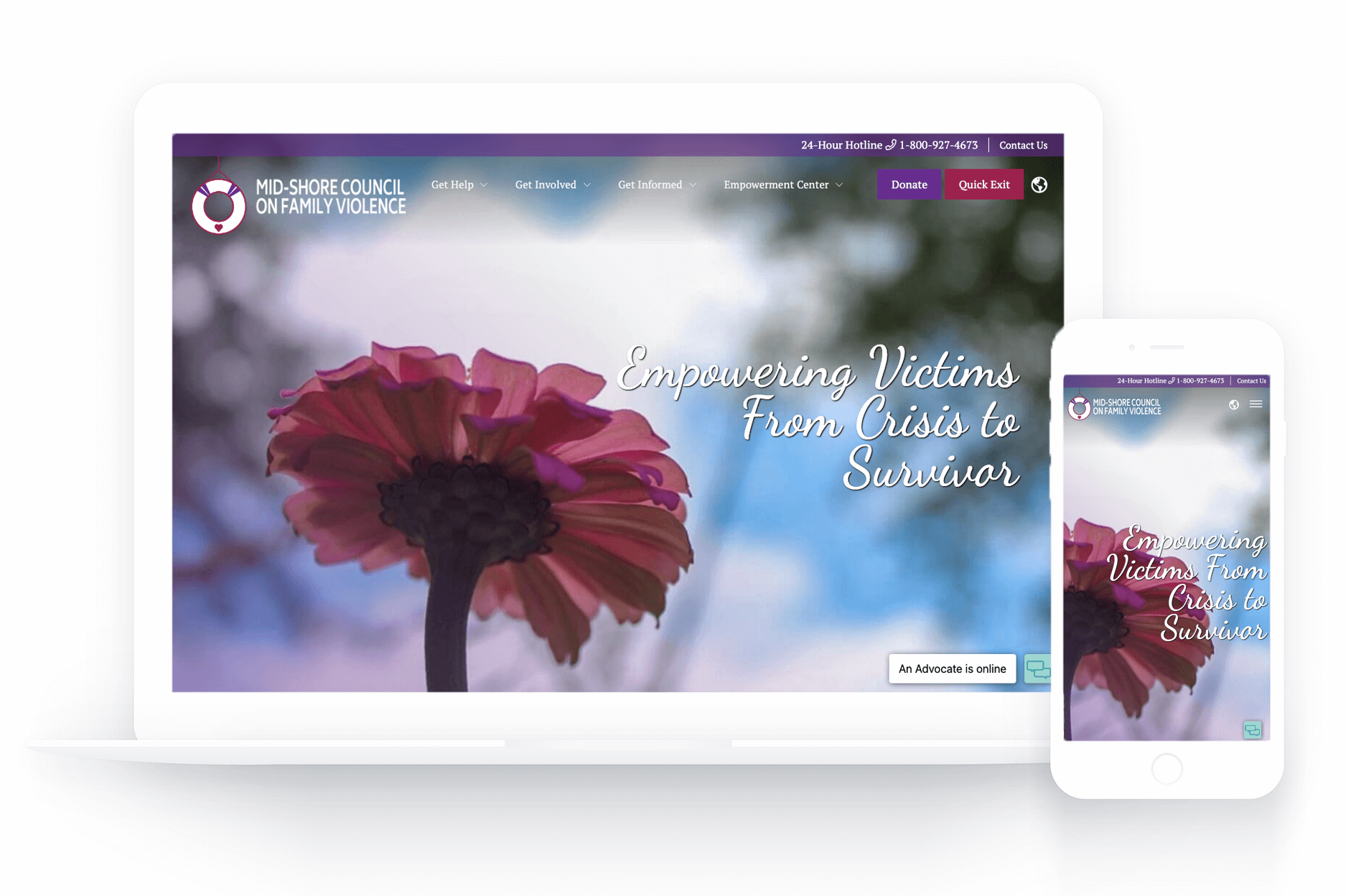 Custom Website Functionality for Quickly Exiting the Site
In addition to setting up MSCFV's new website with our custom administrator dashboard, we also came up with a way for users to be able to quickly exit the MSCFV website for emergency purposes. This quick-exit process can be performed by clicking on "Quick Exit" button fixed to the top of each page or by pressing CTRL + E on a keyboard. The browser then immediately redirects to a generic weather search page.



Client- and user-focused website design
For this project, it was important that the website met both the needs of the user and the client. For the user, it was critical that the website was safe and provided information quickly and in an organized way. For the client, it was important that information could be updated quickly and easily.
We're excited to see the impact that MSCFV will continue to have in the community with their new website.
Go here to see the full website: mscfv.org.
Similar work