Website development for SEO and Google Ad conversion tracking
Founded in 1929, Independent Can Company is a world leader in the manufacturing of specialty metal packaging and metal lithography. We have been working with Independent Can since 2016 to improve their site's search engine optimization and manage their Google advertising campaigns, but when we became unable to efficiently track and record conversions made on the existing website, it became clear that a new website would be beneficial.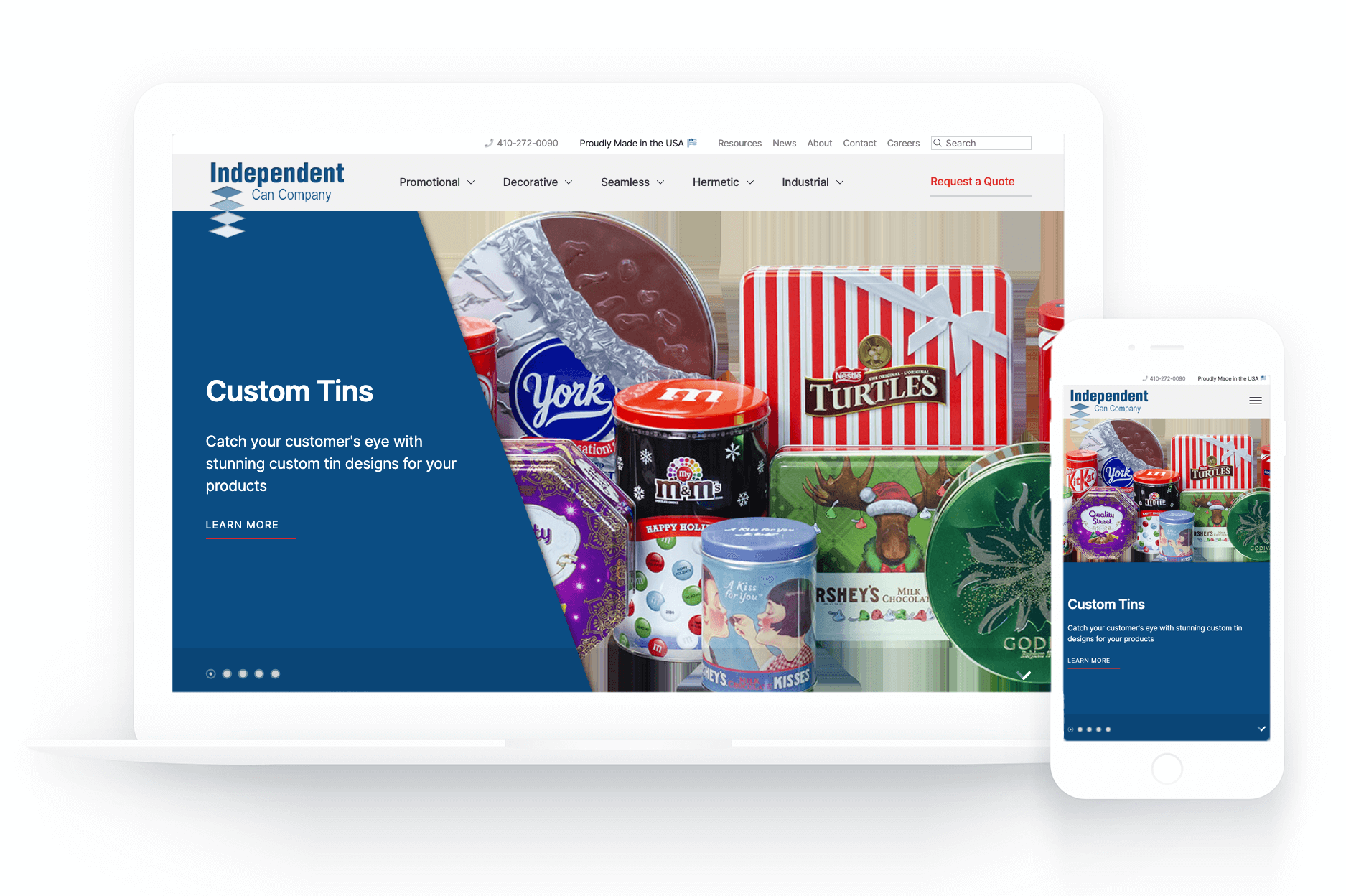 Building advanced conversion tracking and administrator management functionalities
With the goal being to improve the accuracy of the information stored in Google Analytics and Google Ads in terms of site conversions, we created the ability for Independent Can to be able to create forms that would link to Google, report when a form is submitted and where the user came from initially.
Independent Can and their team have also always been active in making changes and updates to their website. Because of this, they would need a robust administrator area for managing all types of content, forms and navigations that would meet and even simplify their processes.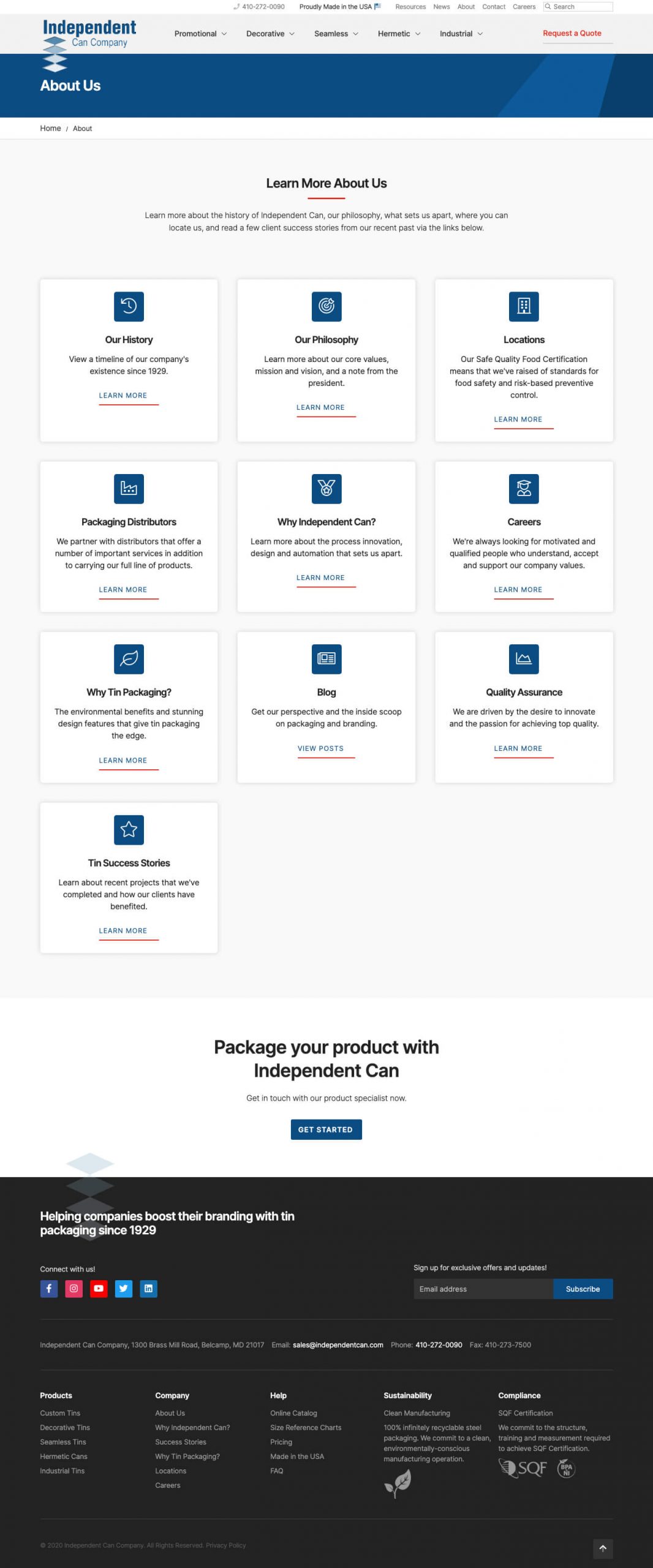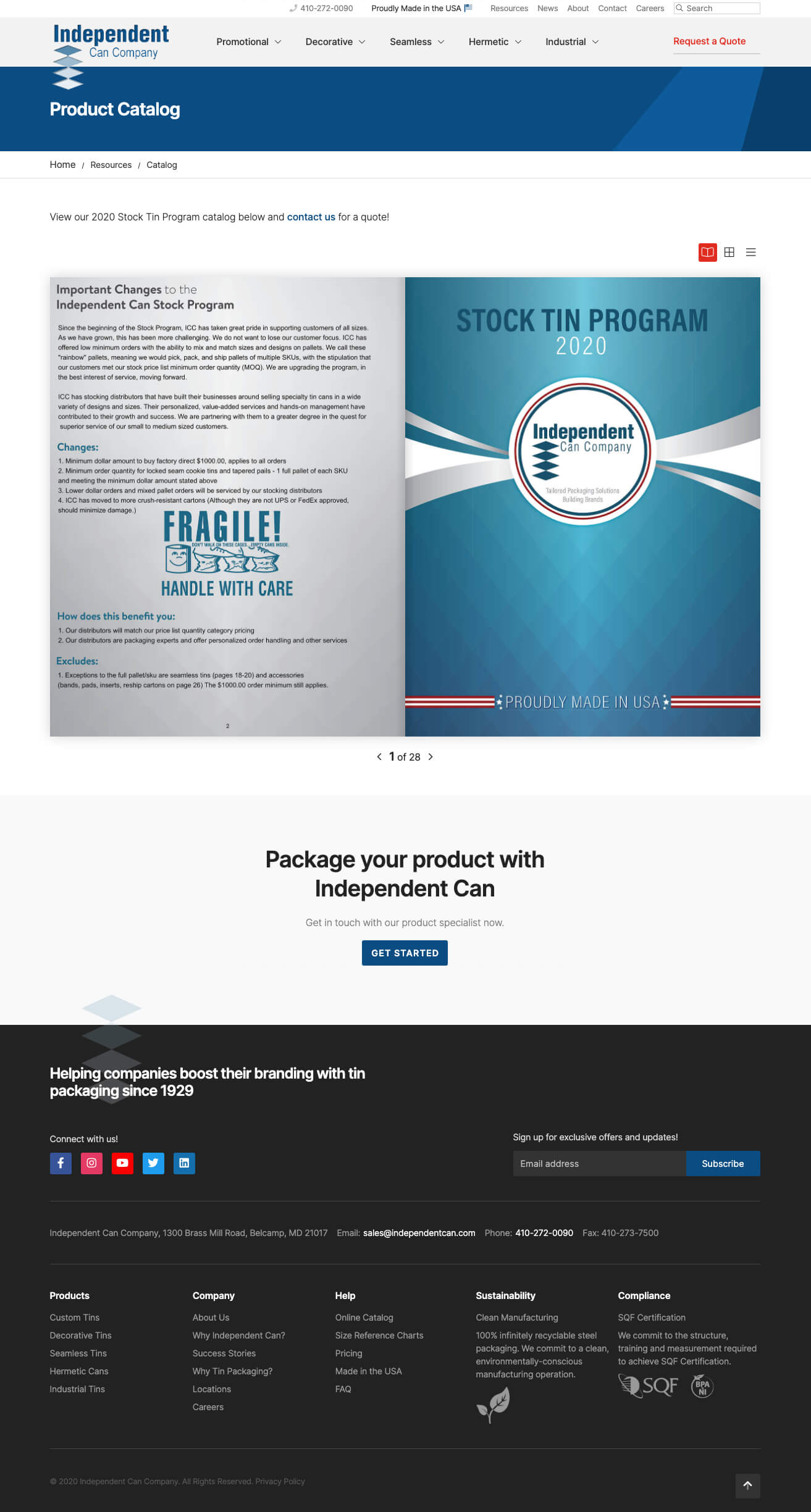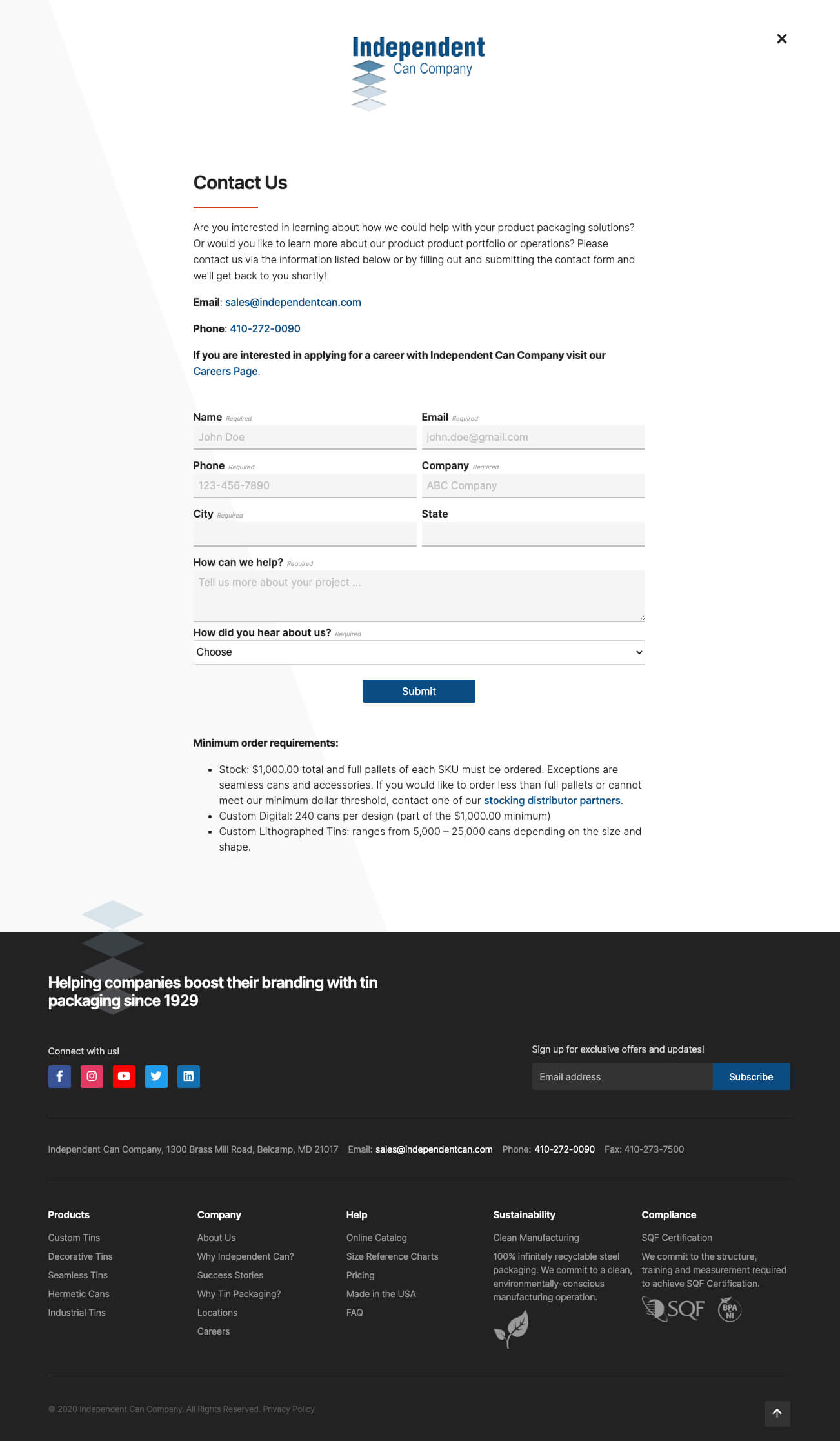 Making updates to exceed our client's desired outcomes
When building the Independent Can website, we were made aware of key improvements that could be made to our custom built administrator management tool. We bolstered the efficiency of creating new content, searching and locating posts and forms, building and managing advanced forms, and filtering images and other media files. We're also on the lookout to improve the administrator functionality that we provide to all of our clients with the goal to make content management as simple as possible.
You can see the entire Independent Can website here: independentcan.com