Brand positioning that sends competitors packing
GORE® GFO® packing from W. L. Gore & Associates has been the industry's leading pump packing solution for three decades.
In recent years, "look-alike" entrants have come into the market.  They don't perform as well, but their similar appearance to GFO packing contributed to market confusion.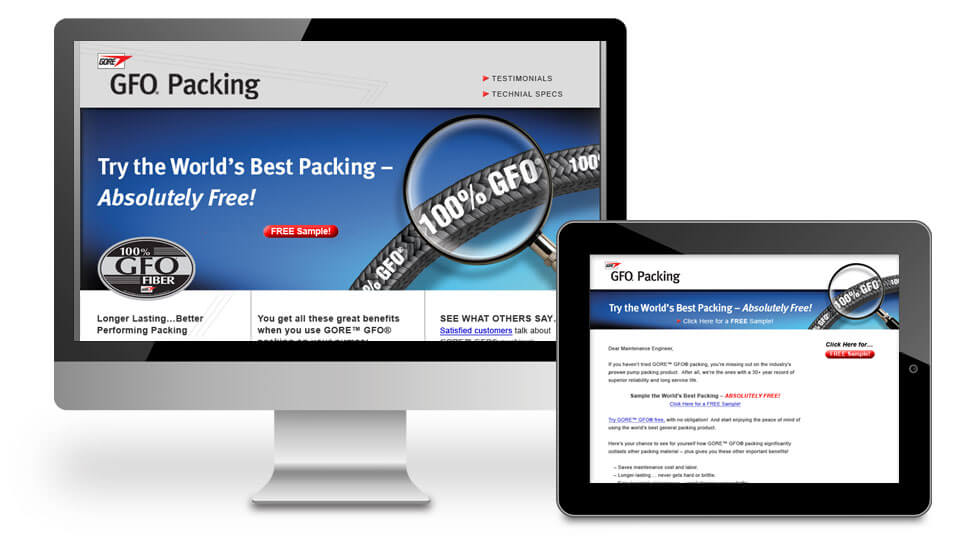 Delivering a clear message
The Sealants Division of W. L. Gore came to us for help.  Our solution was to introduce a "seal of assurance" for GFO and its corporate branding efforts.
Targeting end-users and distributors, the message is simple yet powerful:  "GFO is the only genuine assurance that your pump packing will perform the way you need – as long as you need."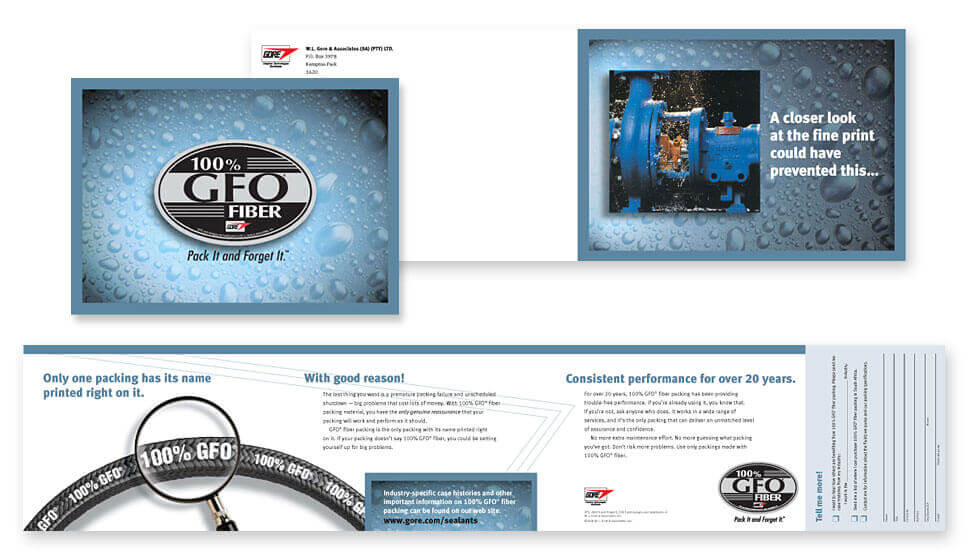 A complete marketing arsenal
We rolled out the "seal of assurance" campaign by employing the full range of tactics including print and digital advertising, direct mail and e-mail marketing, P-O-P materials, packaging, and signage.
Plus … acting on another idea we had proposed to underscore the claim of product superiority, Gore began printing the GFO brand name right on the packing material itself.  No more look-alike problems for this brand!
Similar work