Lead-generating insurance company website development
The Fleetwood Insurance Group traces its roots back to 1946 and two well-respected insurance agencies with long histories in Kent County, Maryland. It prides itself on its community involvement and its relationships, both with company partners and our clients, and believes strongly in leaving things better than they were upon our arrival.
Fleetwood came to us in 2019 with the need for developing an integrated website for itself and Bartlett, Griffin and Vermilye Insurance.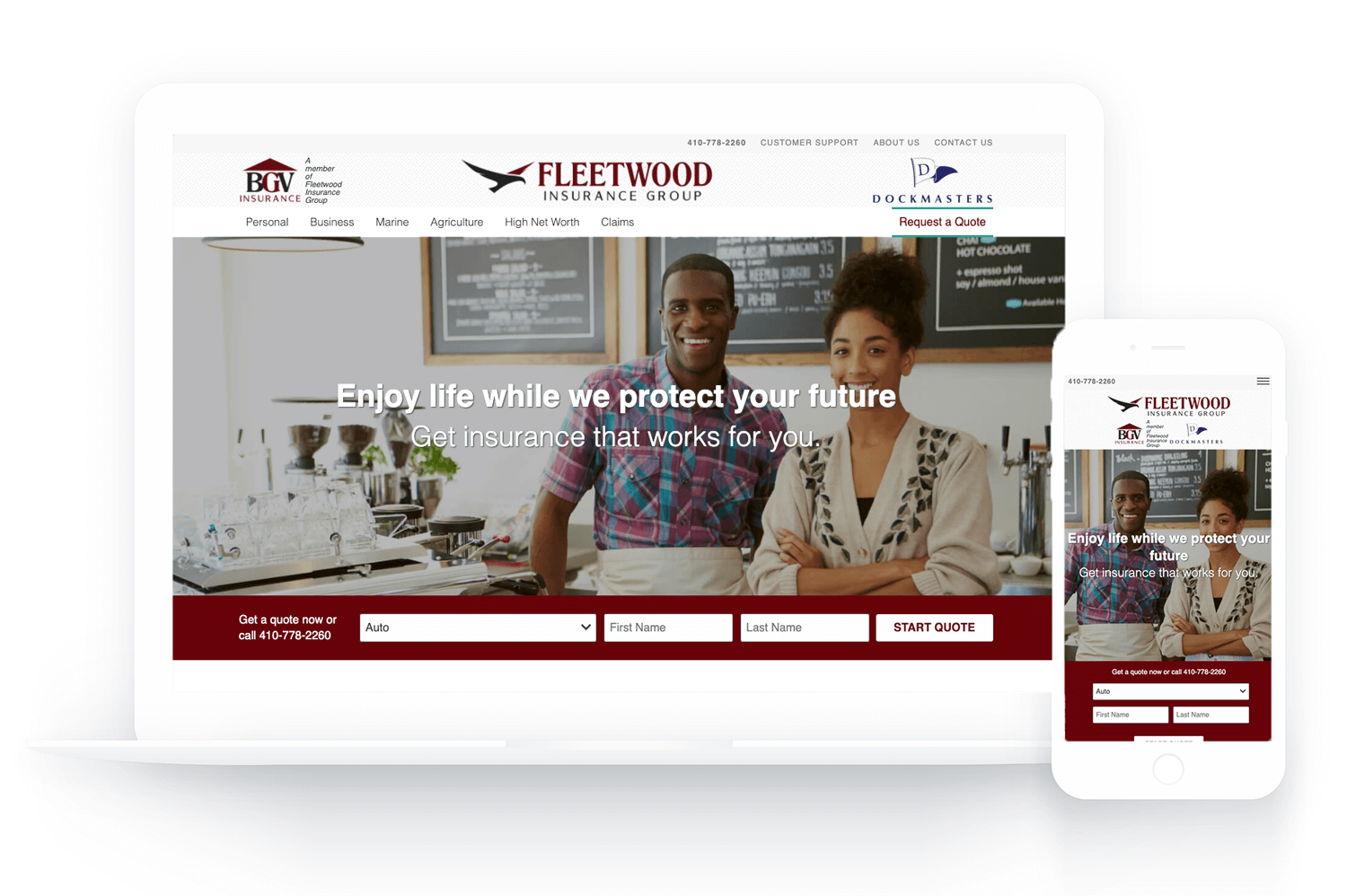 Clean website design with advanced quote form applications
In addition to integrating the 2 company websites in an elegant and concise way, we also replaced the companies need to rely on a 3rd-party solution for their advanced "Request a Quote" forms with same-site applications. These quote forms vary in length from 20 to 30 inputs to 100+ potential inputs, are emailed to the client upon submission and saved in the site's database for easy tracking and exporting.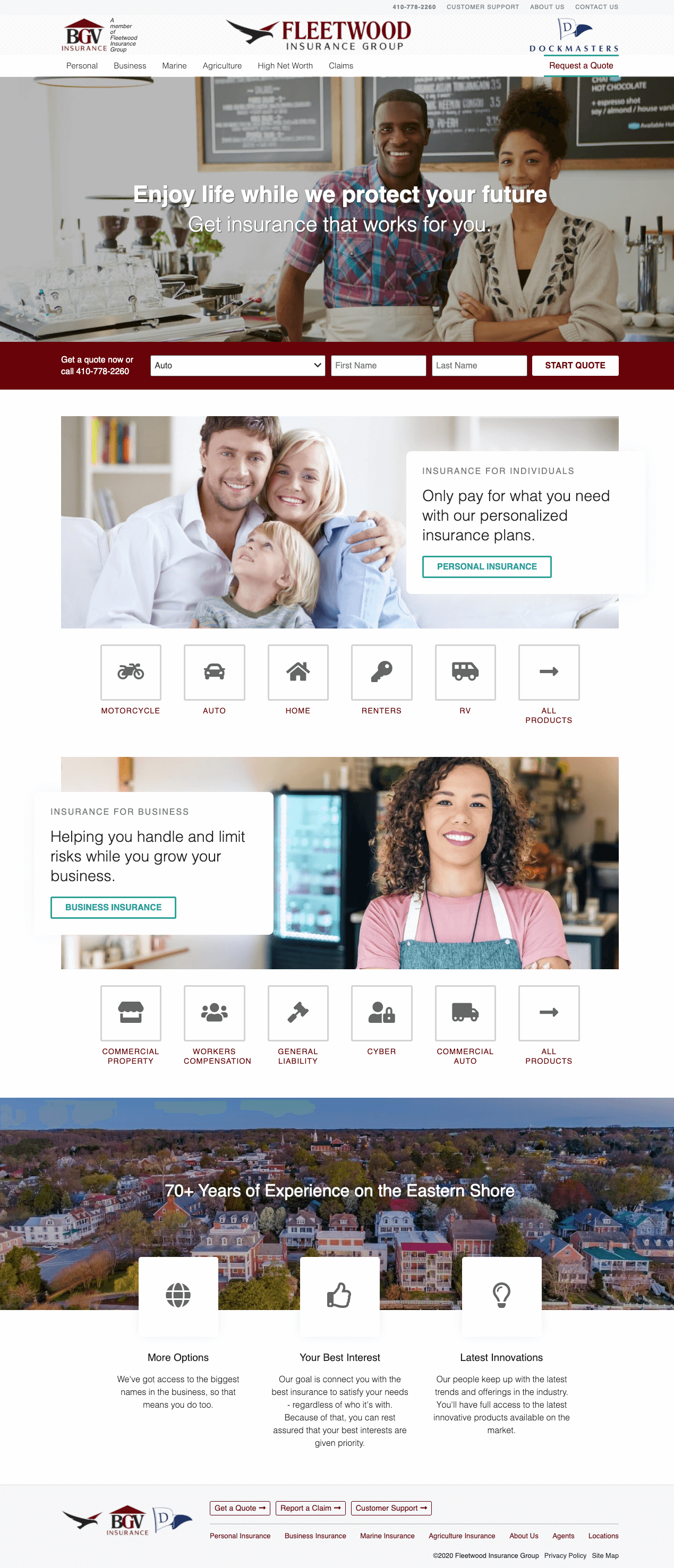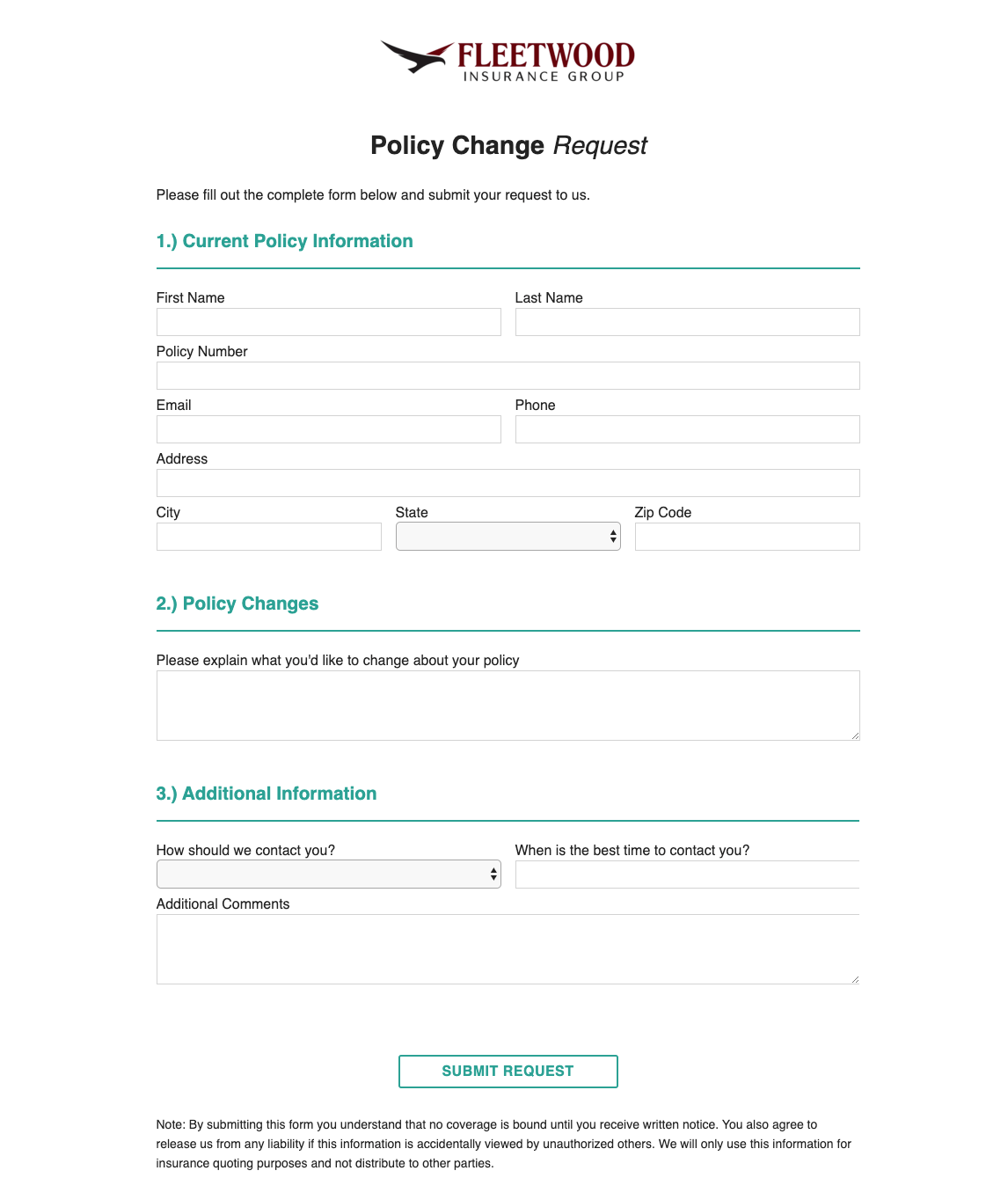 Simple and quick management and updating
Like with most of our clients, Fleetwood wanted to manage the day-to-day content updates in house, so we set them up with our advanced admin area that allows them to replace any picture and copy on the site along with adding and removing staff members, companies listed on their customer support pages, export queries, and much more.
See the full website: https://fleetwoodinsurancegroup.com
Similar work