All-in-one website design and show ticket management
Church Hill Theatre has had an effect on the local community since the 1920s. Church Hill Theatre is a performing arts center dedicated to the creation and presentation of quality performance and educational opportunities for all members of our diverse community. They also maintain an art deco theatre in association with state and local preservation, heritage, and tourism organizations.
Church Hill Theatre came to us in search of a way to better manage the content of their website while also simplifying the process of posting new shows and selling tickets on their website.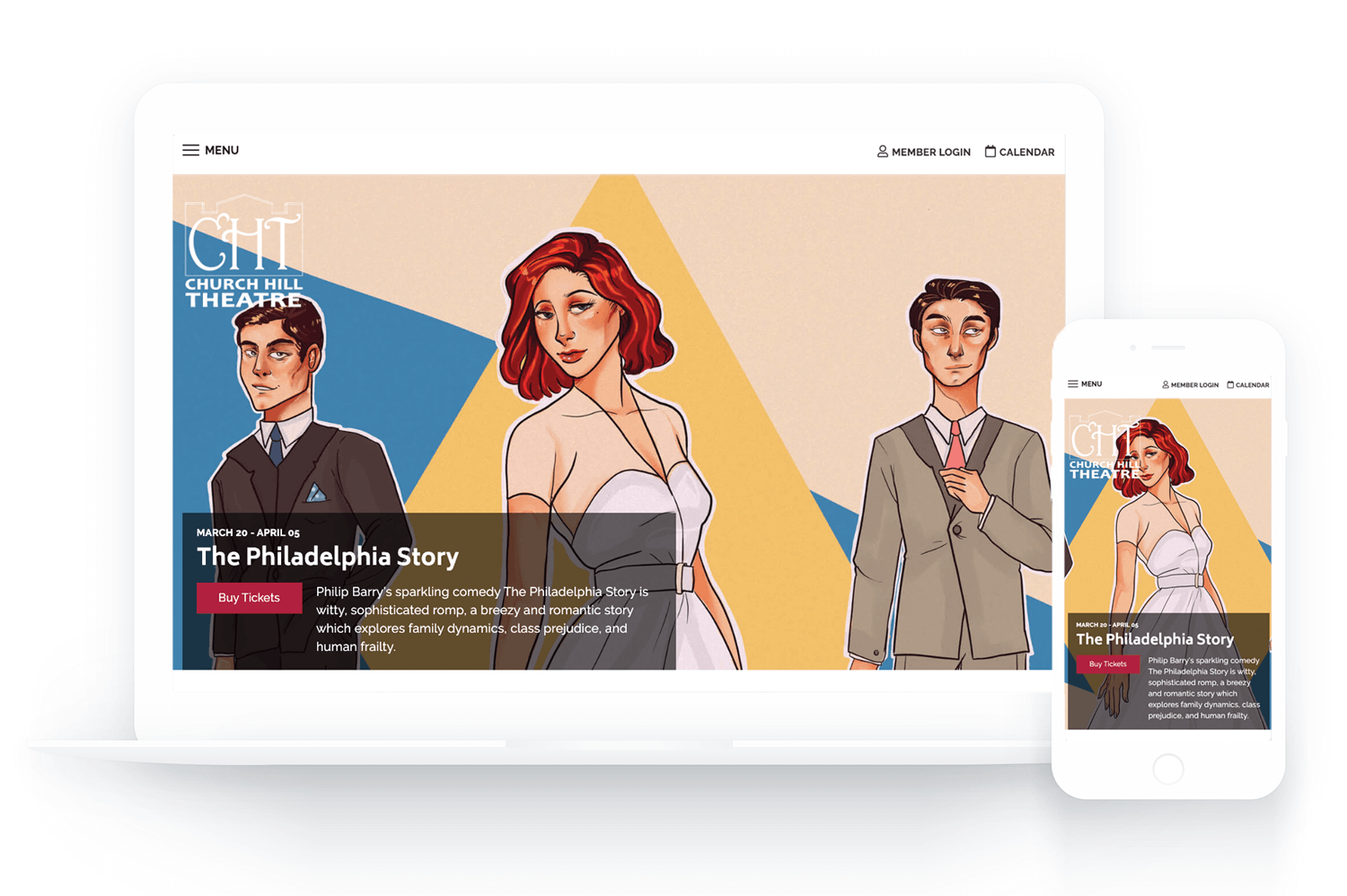 A helpful and elegant solution
Together with Church Hill Theatre, we constructed a website and ticket-purchasing platform that would allow them to sell tickets to their shows while managing reservations in a secure administrator area. They would also be able to easily edit content and prices for new and existing shows, and feature and sell reservations to their many educational opportunities.
The website design follows a showbill approach where the poster artwork takes center stage. We continue this theme all the way until the reservation and purchase of tickets keeping the entire process simple for the user.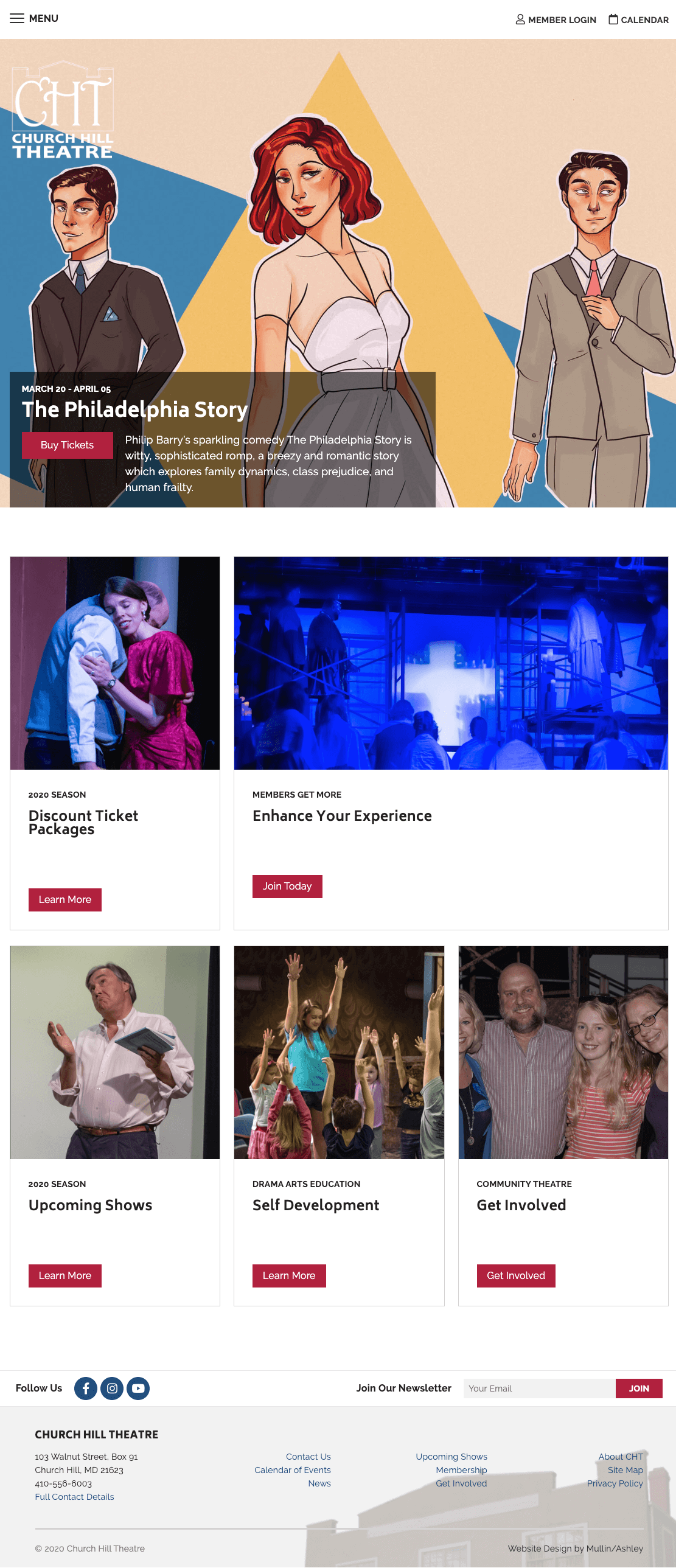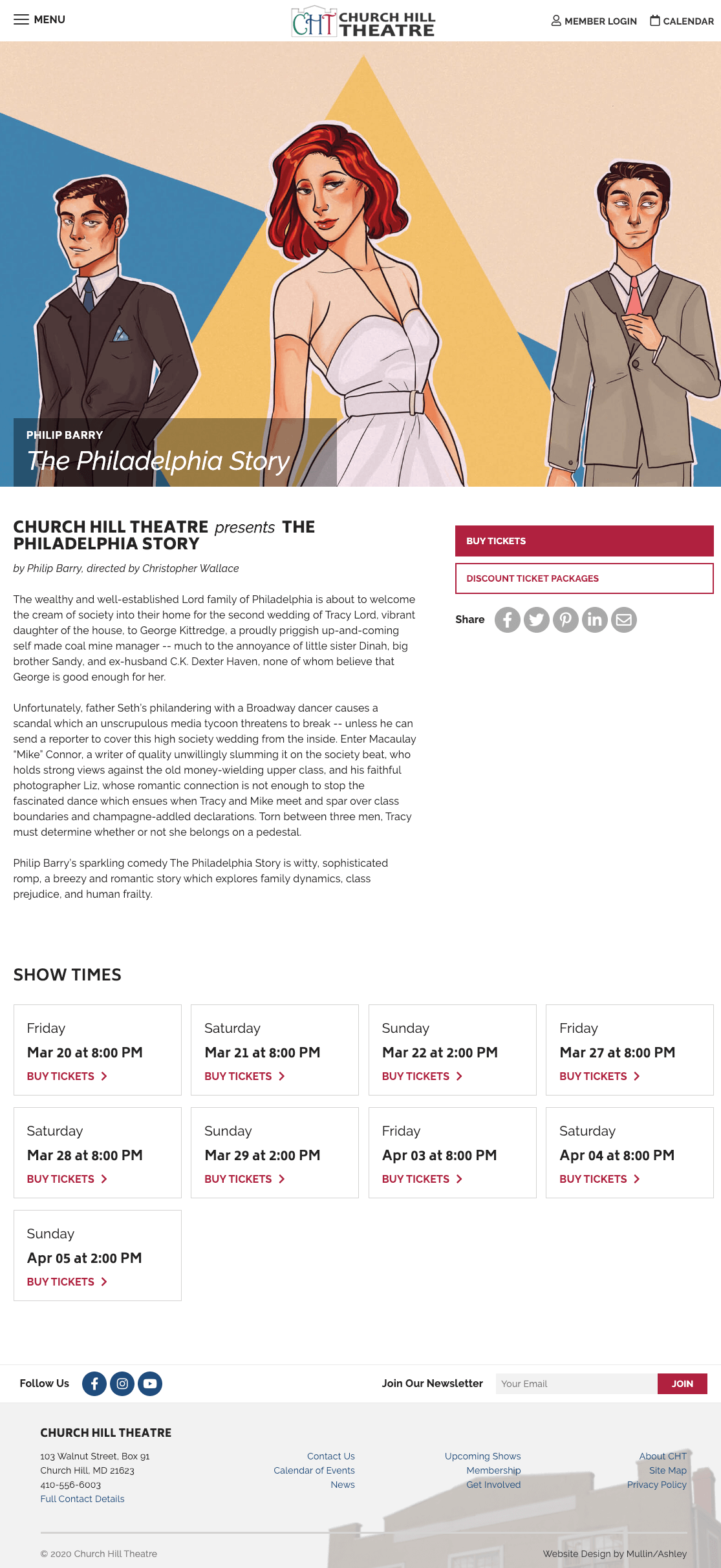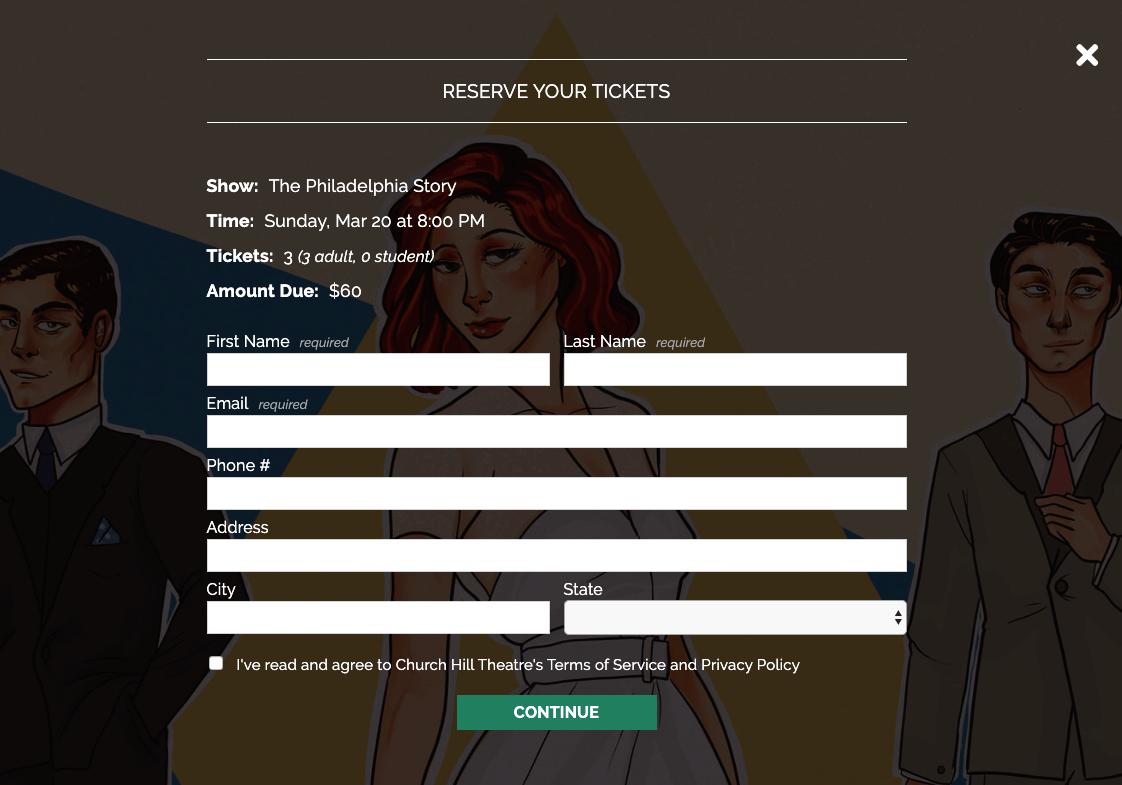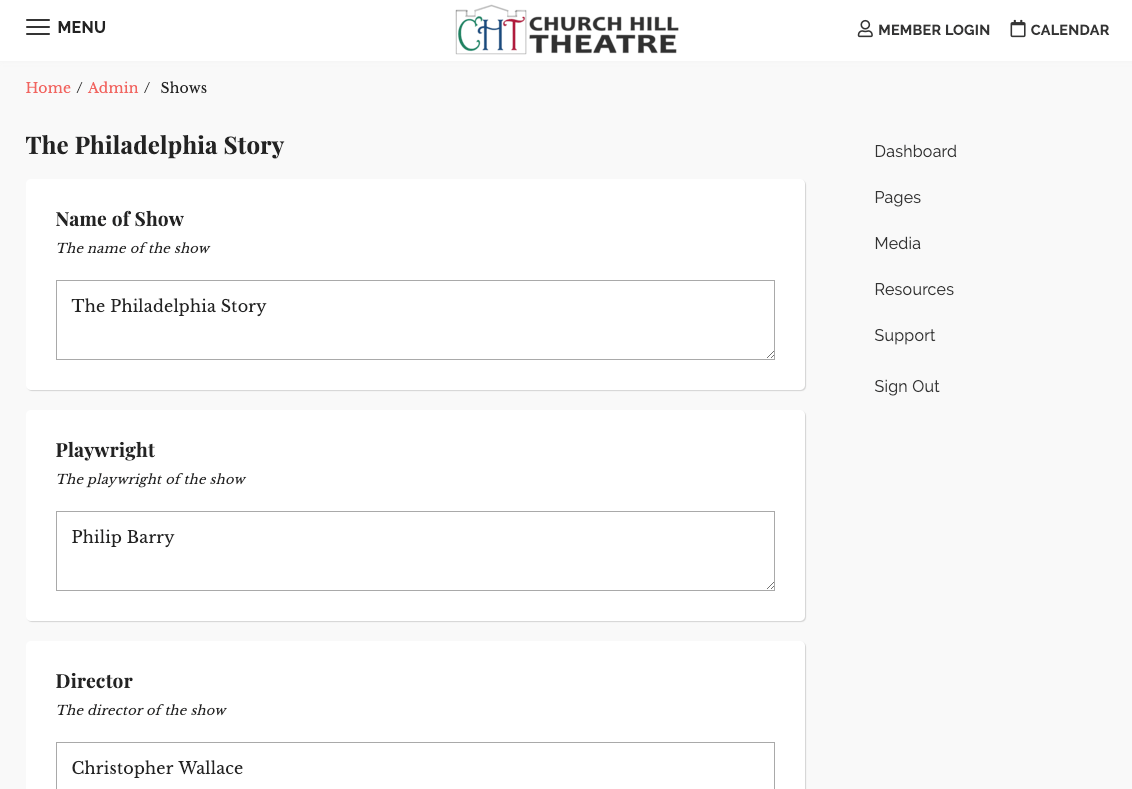 A brand-boosting tool for the future
Our goal with this project was to marry the client's wishes for a coupled updated design and ticket purchasing website with an application that would increase the efficiency of Church Hill Theatre's overall operation. We sought to simplify the management of the shows, synchronization of user data with their Constant Contact account, and have better control when needing to update or remove existing reservations.
You can see the full website here: churchhilltheatre.org
Similar work