Local arts community website development
Chestertown RiverArts is a vibrant community arts center at the hub of the region's lively arts scene in Chestertown, Maryland. They seek to "make people and communities whole" by giving individuals and communities a place to create, learn, and grow through the Arts.
RiverArts came to us at the beginning of the COVID-19 pandemic. The virus had greatly disrupted not only their organization from an operating perspective, but also the impact that they were able to have in the community. They sought to mirror their former in-person services with enriching digital opportunities.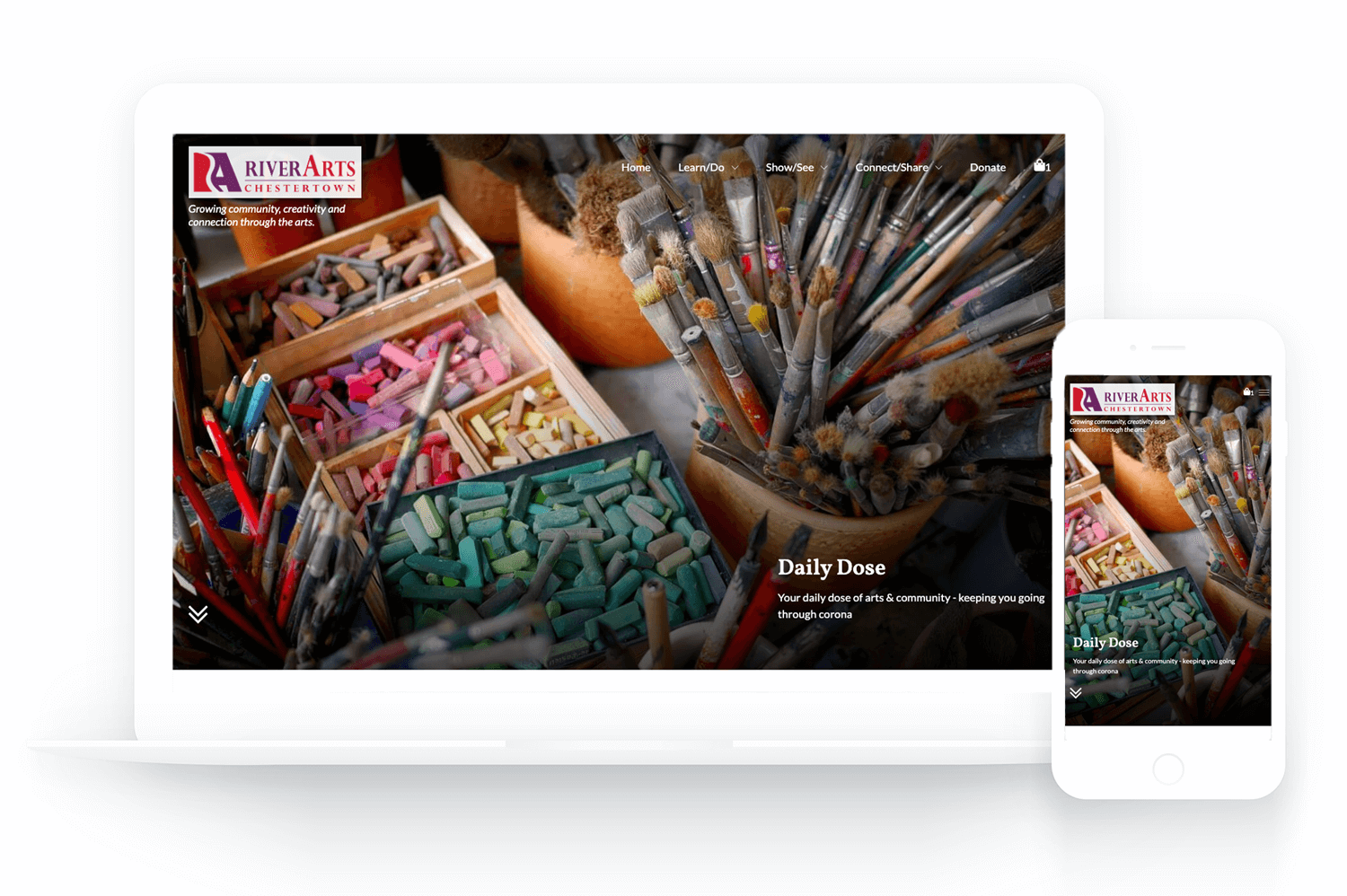 Online program-focused website application for a local arts community
RiverArts wasn't looking for a regular website. In fact, they didn't plan to redesign and develop their website with this project. Instead, they wanted a program-focused platform where they could create interactive content and encourage community feedback. These programs would include daily content focused on art education, how-to art projects, online exhibits, virtual classes and videos.
Additionally, we needed to integrate an online shop into these programs – specifically the exhibits – so that art pieces from the exhibits could be purchased with just a few clicks.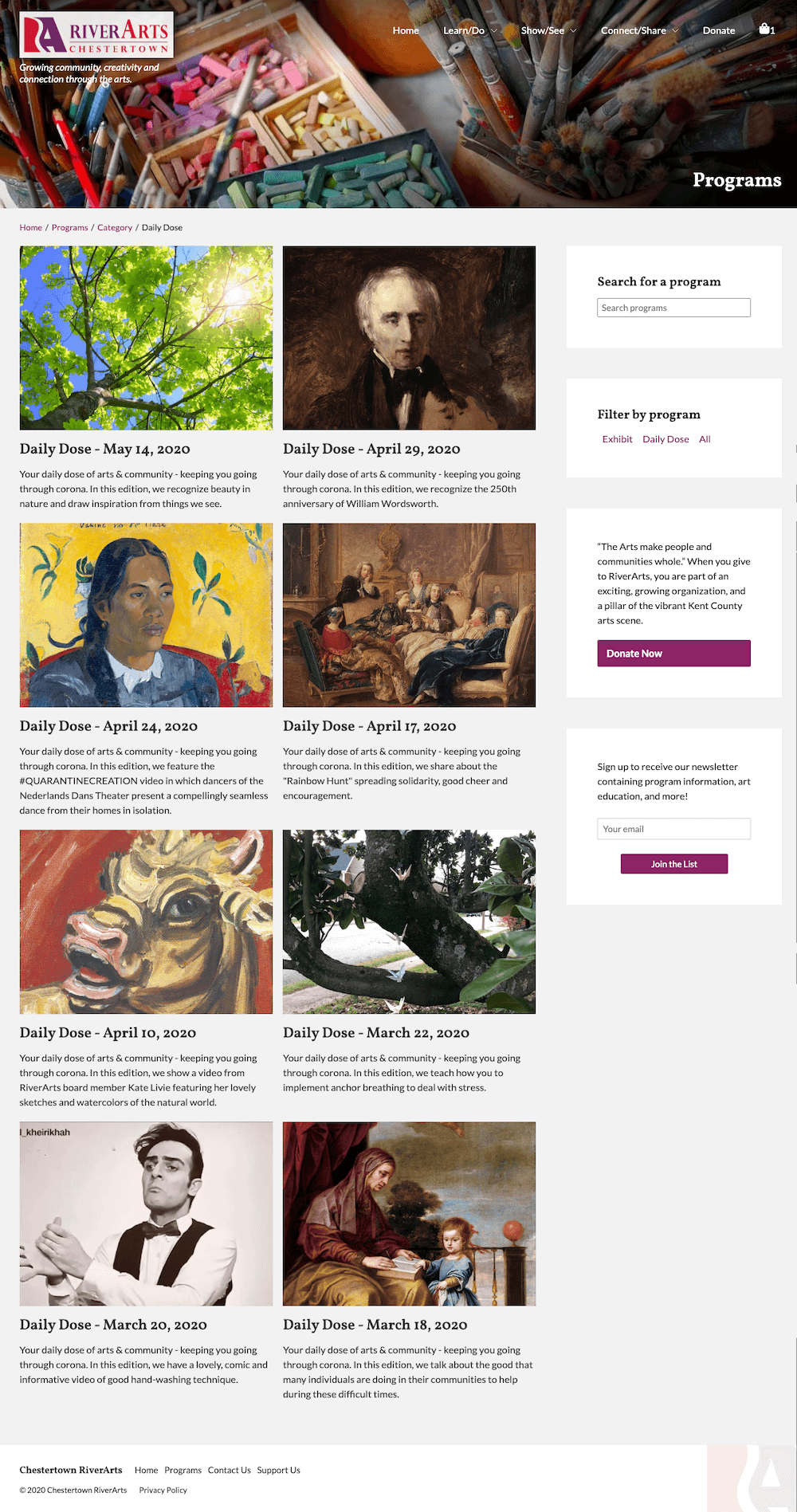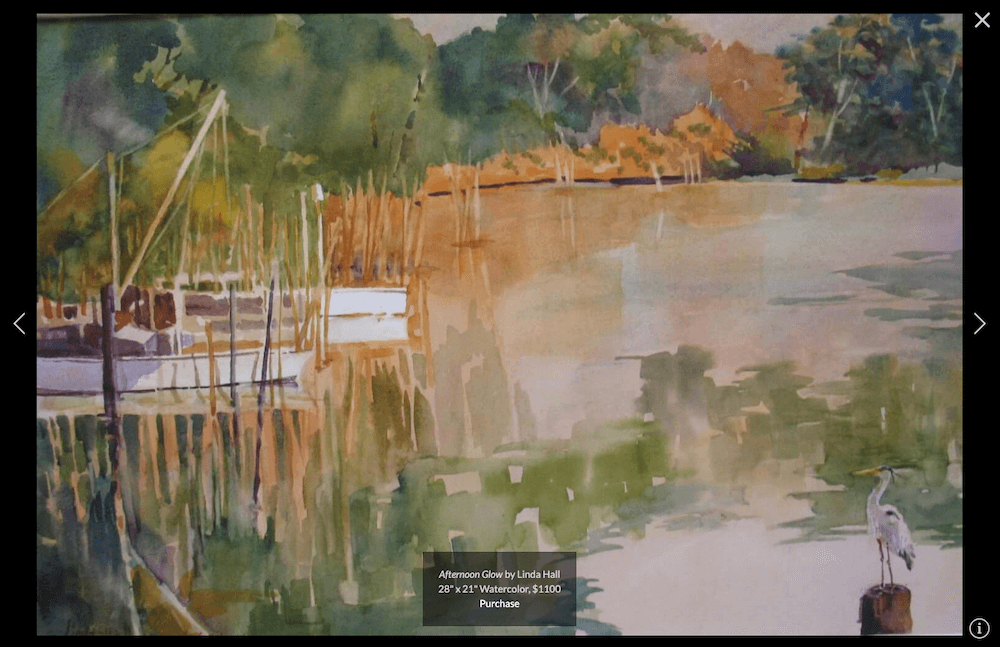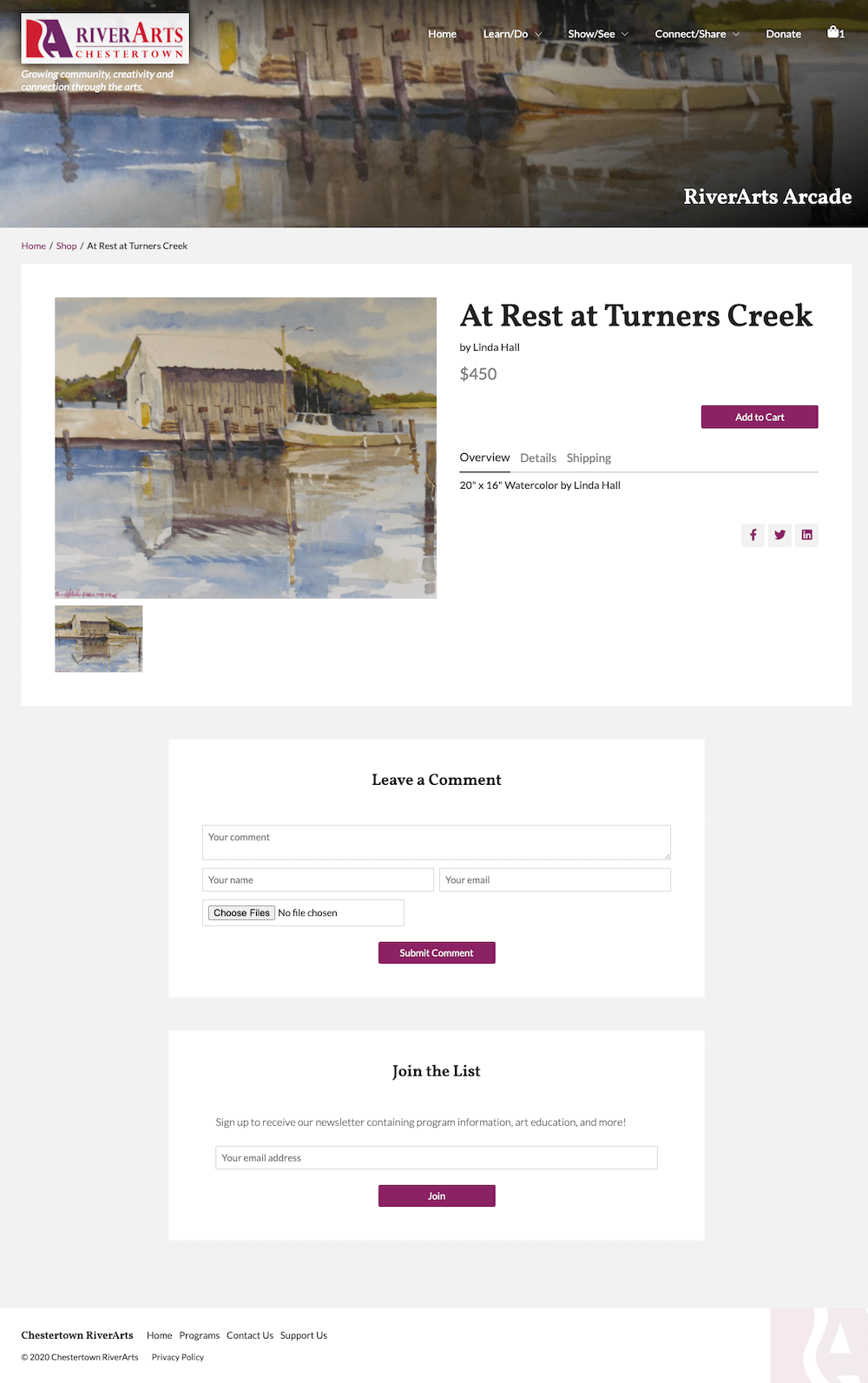 Seamless front-end experience with advanced back-end admin interface
With the potential for many different program offerings both now and in the future, we needed to make a platform that would work for all. We organized the programs into one main search-and-filter page allowing for categories to be determined and selected by the client. In the admin dashboard, the client would be able to add only the content necessary for each program as well as turn on or off commenting, items available in the shop, registration and payment forms, videos and even custom HTML.
We look forward to seeing RiverArts continue its impact on the community with this new platform.
To view the entire site, click here: community.chestertownriverarts.org.
Similar work