Building company reputation via white papers and feature stories
In 2019, Georgia-based Cantrell Machine Company and Gainco, inc. merged to become a single integrated manufacturer.  With an industry heritage that dates back decades, Cantrell•Gainco Group offers a wide range of systems and equipment for meat, poultry and fish processing operations.
As part of presenting itself as a leading solutions provider, the company wished to publish white papers and other content in the industry press.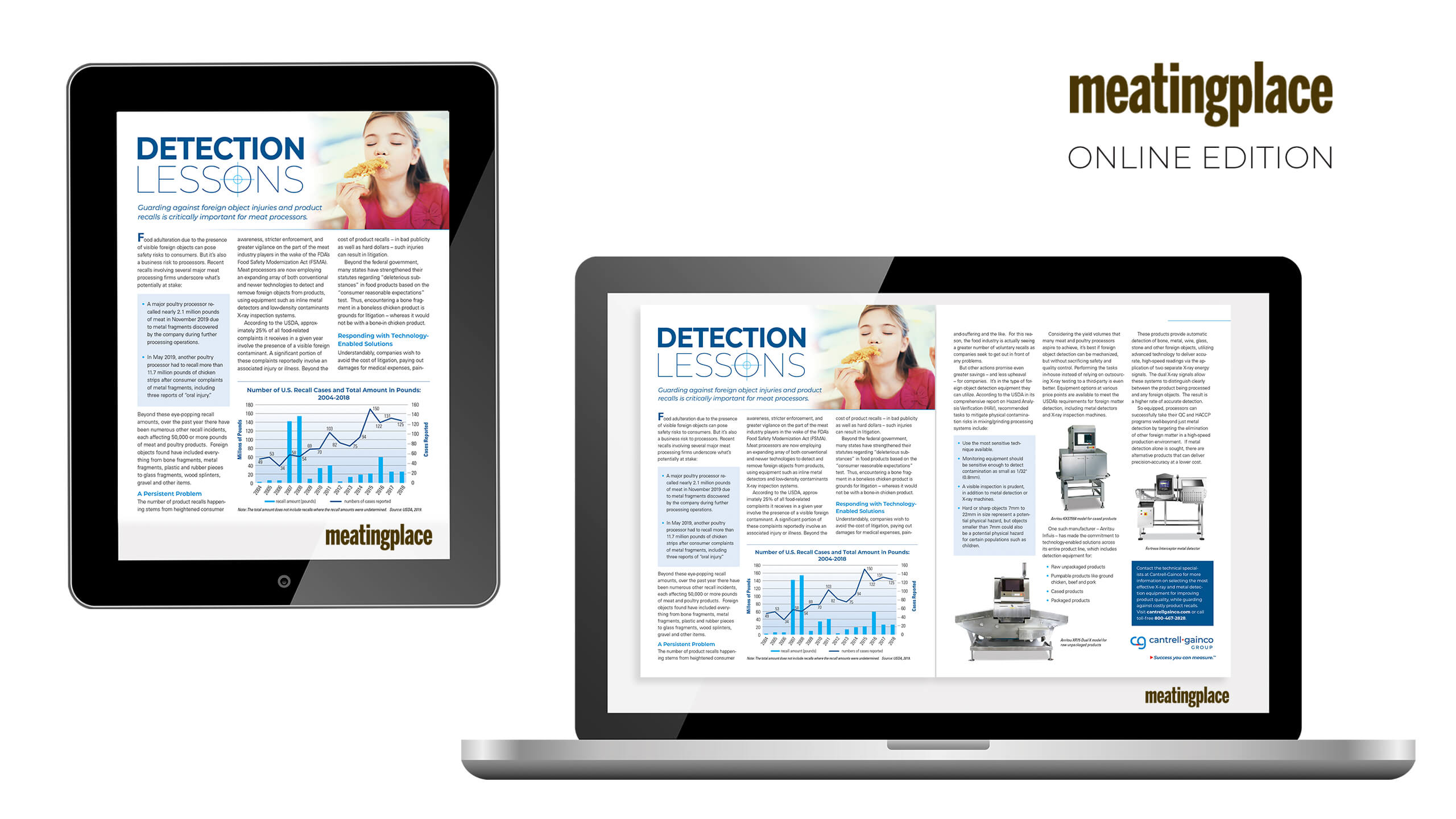 Researching and preparing interesting, relevant content for the target audience
Working closely with CGG's staff, we collected source material … then researched and wrote a 2-page "problem  solution" feature article on the important topic of foreign matter detection and removal in meat processing operations.
The article outlines the pitfalls of product recalls – ranging from administrative and operational headaches to the monetary cost and damage to company reputation – while also addressing relevant equipment solutions.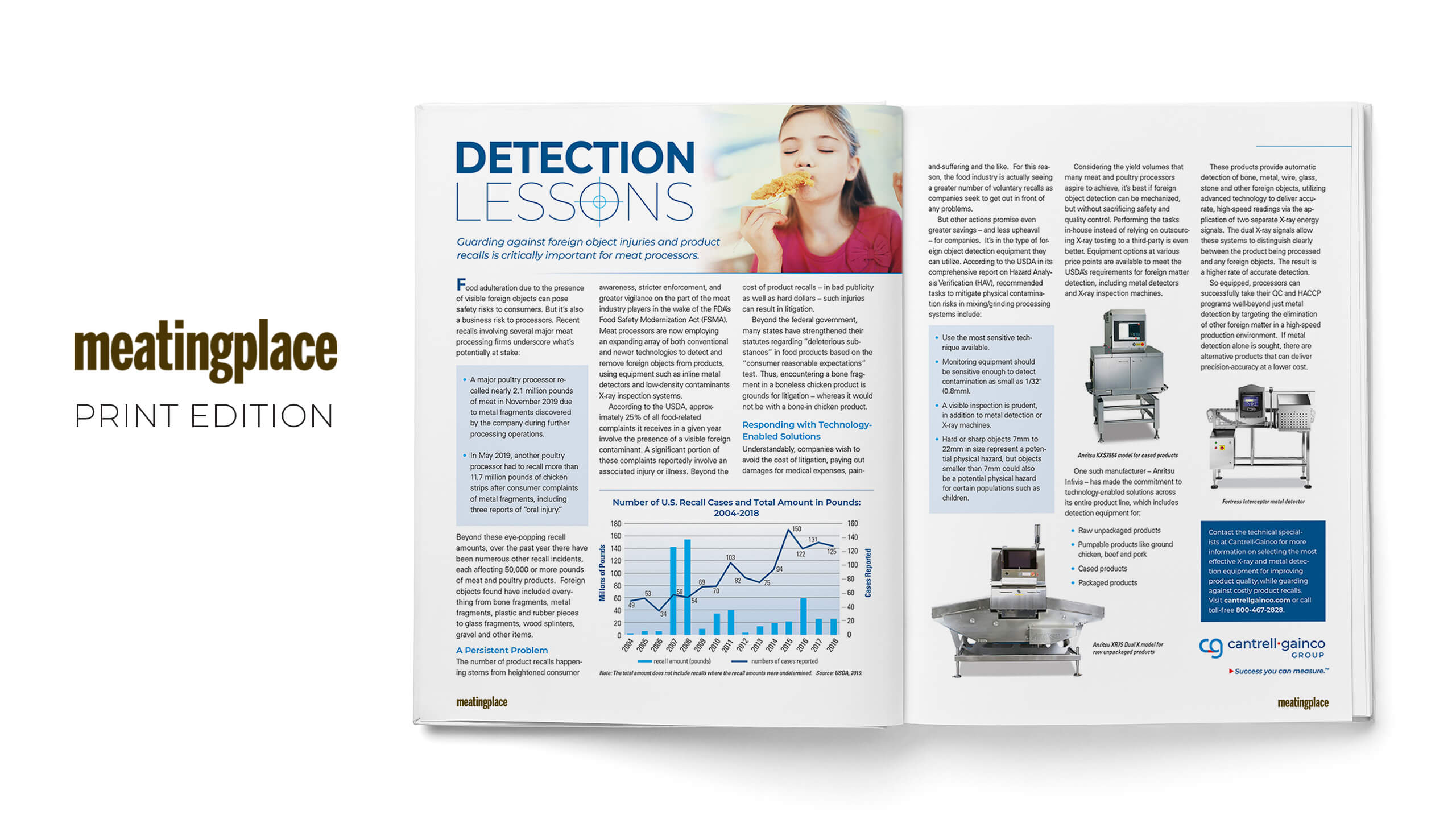 A feature article that underscores industry leadership
Mullin/Ashley was responsible for researching and writing the feature article, which appeared in the print and digital editions of Meatingplace magazine, the leading North American meat processing publication.  The article's focus is on information and education, while also illustrating CGG's leadership in the field.
Similar work