Building a consolidated website for two companies recently merged into one
In 2019, Georgia-based Cantrell Machine Company and Gainco, Inc. merged to become a single integrated manufacturer.  With an industry heritage that dates back decades, Cantrell•Gainco Group offers a wide range of systems and equipment for meat and poultry processing operations.
The company needed a new, consolidated web presence to showcase the wide range of solutions it offers for meat processing and yield management, as well as for improving worker productivity, food safety and quality.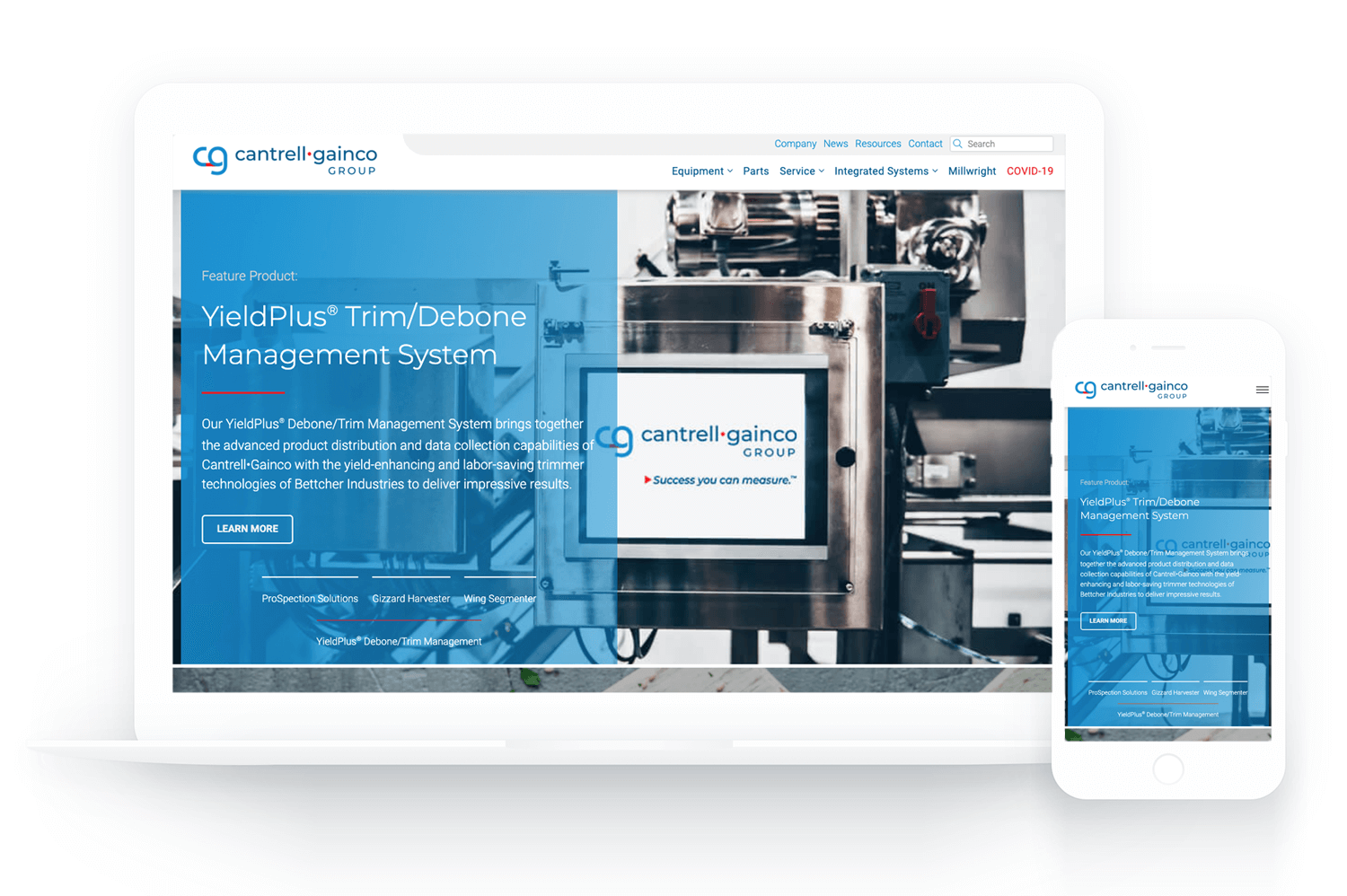 Making a compelling case for Cantrell•Gainco's systems and solutions
The company's combined product line represents more than 30 major categories of equipment and product solutions – many of them large capital purchases involving interlocking functions and requiring a lengthy sales process.  The new website is important to "prime the pump" for meaningful customer interaction leading to equipment purchases.
Mullin/Ashley was charged with evaluating the existing content on both legacy websites (more than 150 pages of content) and developing a sitemap organization that presents the product offerings logically and intuitively for visitors, along with being a source of information and education.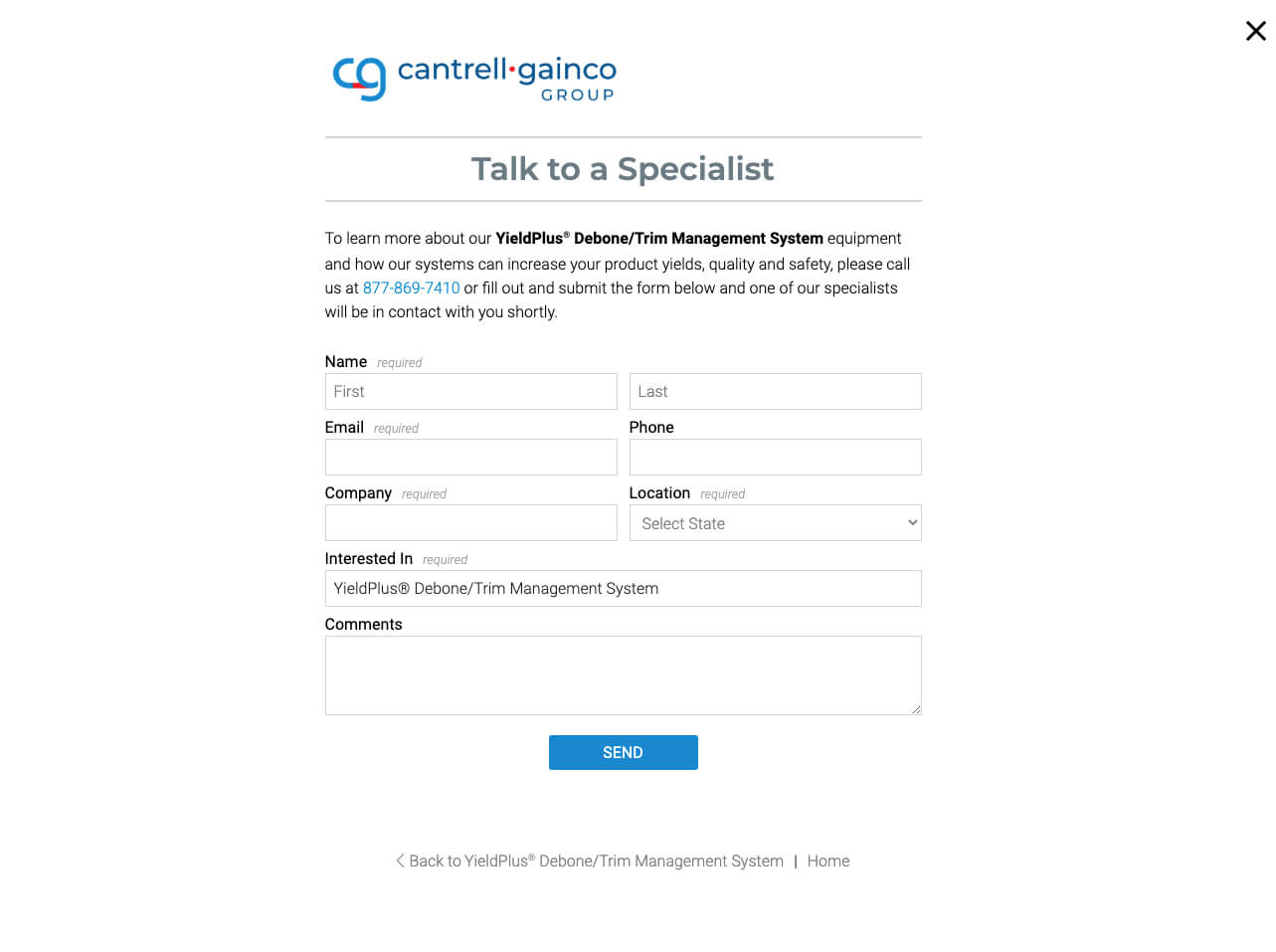 A focus on user experience
Challenges with the legacy websites included a lack of comprehensive product coverage and "benefits-oriented" messaging, the lack of appropriate quality photography, and a "brand voice" that did not align with the merged company branding.
That's all changed with the launch of the new website.  Highly intuitive navigation makes it easy for visitors to "drill down" to appropriate equipment solutions based on their meat processing applications, and the content clearly outlines the performance benefits of the equipment and how it integrates with the rest of plant operations.
Likewise, a user-friendly content management system makes it a snap to update, enhance and expand web content on an ongoing basis.  For example, adding completely new product lines is easy.
You can visit the website here:  cantrellgainco.com.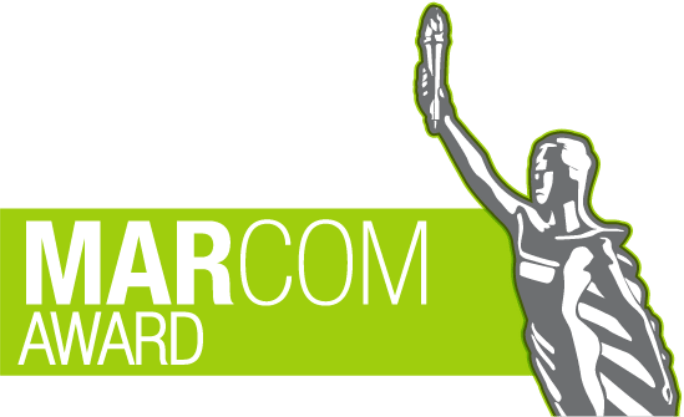 Similar work