Gaining exposure via Wikipedia, the world's single biggest information resource
Bettcher Industries is the pioneering manufacturer of hand-held powered trimming tools for meat processing and industrial applications — and it remains the worldwide industry leader today.
As one of the best-known manufacturers in the food processing industry with a heritage of product innovation and inventiveness, a strong article published by Wikipedia made complete sense for the company.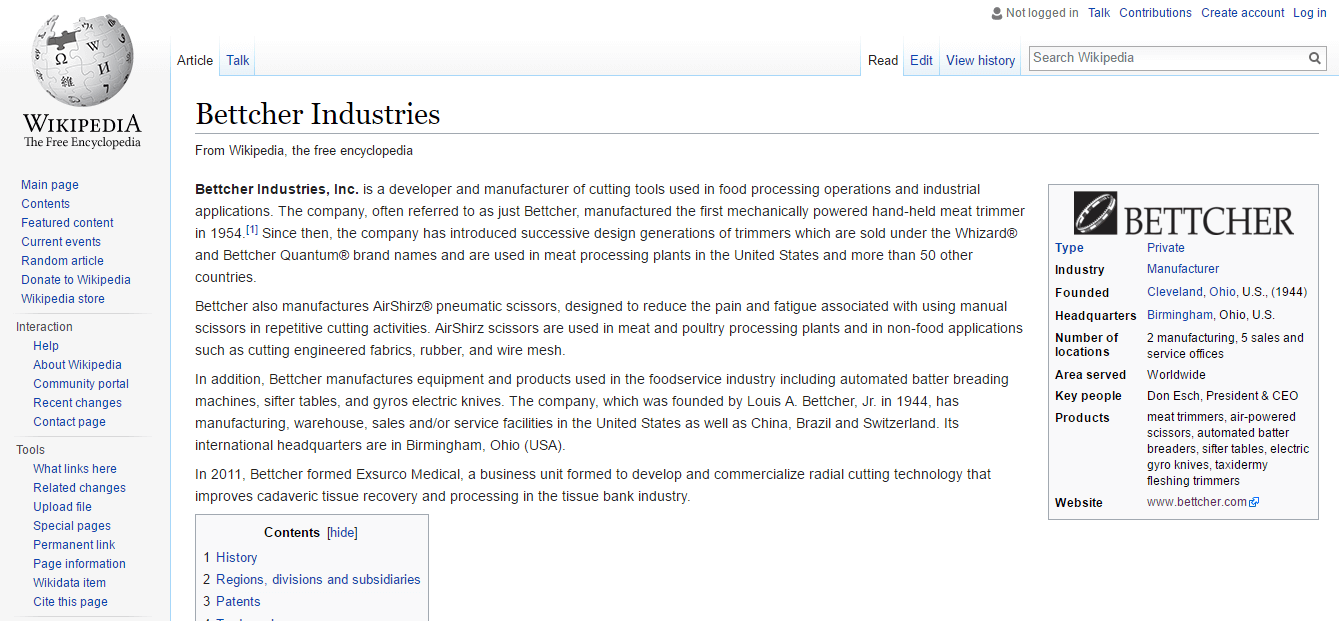 Leveraging the platform's reach and audience
For many companies and the products they manufacture, Wikipedia pages are the top entries displayed on search engine results pages.
We researched, sourced, wrote, formatted and successfully submitted articles on the worldwide Bettcher operation as well as Louis A. Bettcher, Jr., the company's founder and chief inventor of the original powered trimmer tool.
Reinforcing a leading global position
Each article was crafted to meet Wikipedia's exacting standards of content, editorial focus and tone. At the same time, the entries successfully position and reinforce Bettcher's leading global position in this industry segment.
Similar work