Develop a comprehensive set of communications materials for the annual global management meeting of a manufacturing company
Cleveland, OH-based Bettcher Industries manufactures and supplies powered meat trimmers and other products to meat and poultry processing plants throughout the world.  The company provides sales and service in more than 70 countries.
For its 2020 global management meeting, Bettcher wanted to highlight a memorable and compelling theme that supported the meeting agenda and events.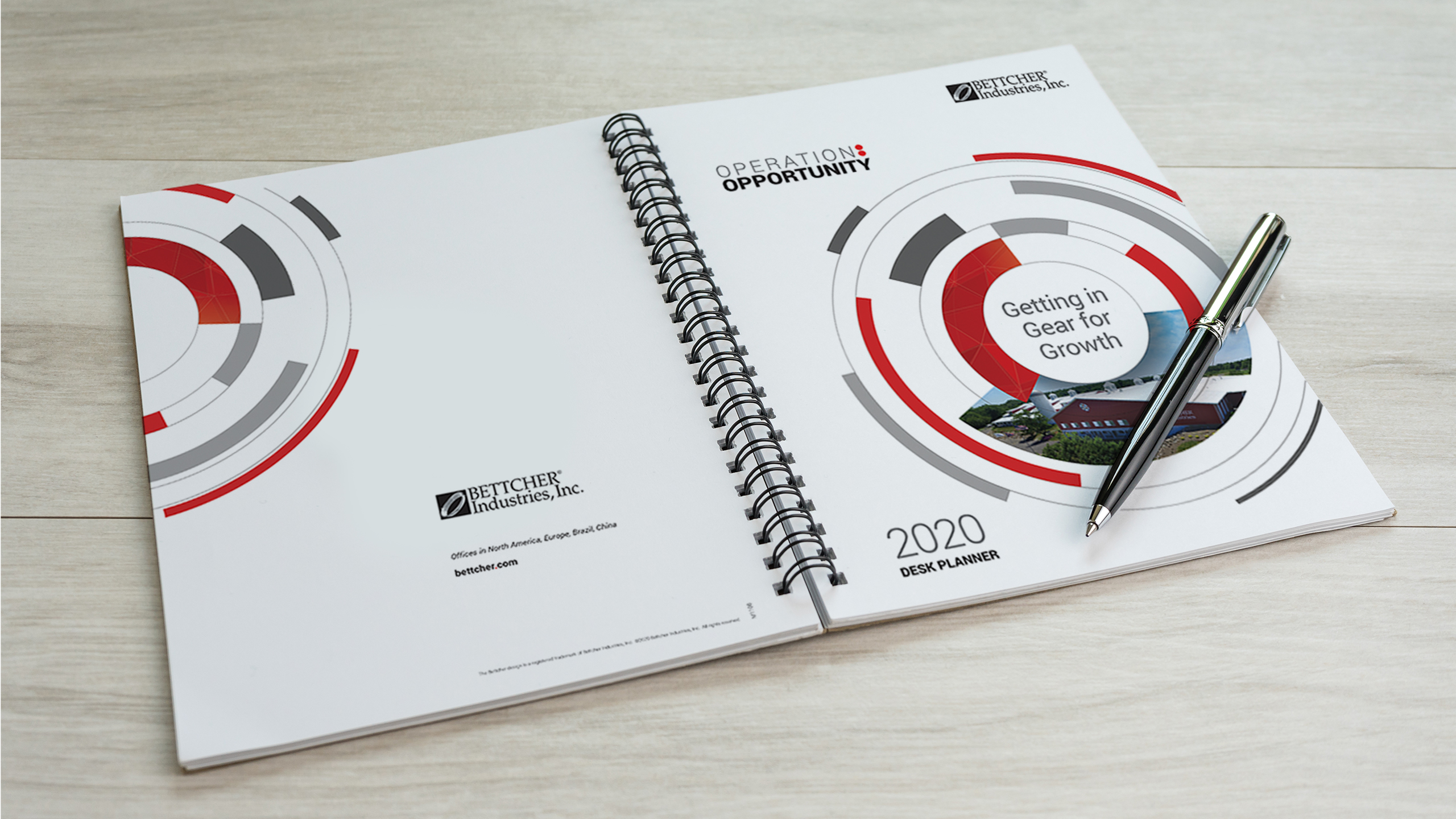 Giving life to the global management meeting
Working with Bettcher, we developed the overarching theme "Operation:  Opportunity – Getting in Gear for Growth."  All events and meeting materials were "branded" with this slogan.
Among the items we designed and produced for the meeting were:
A large, heavy-duty multi-page desk planner for each attendee
Signage and posters
Handout materials
A premium item for each attendee
The common theme and design attributes carried across all materials, reinforcing the meeting's purpose and content.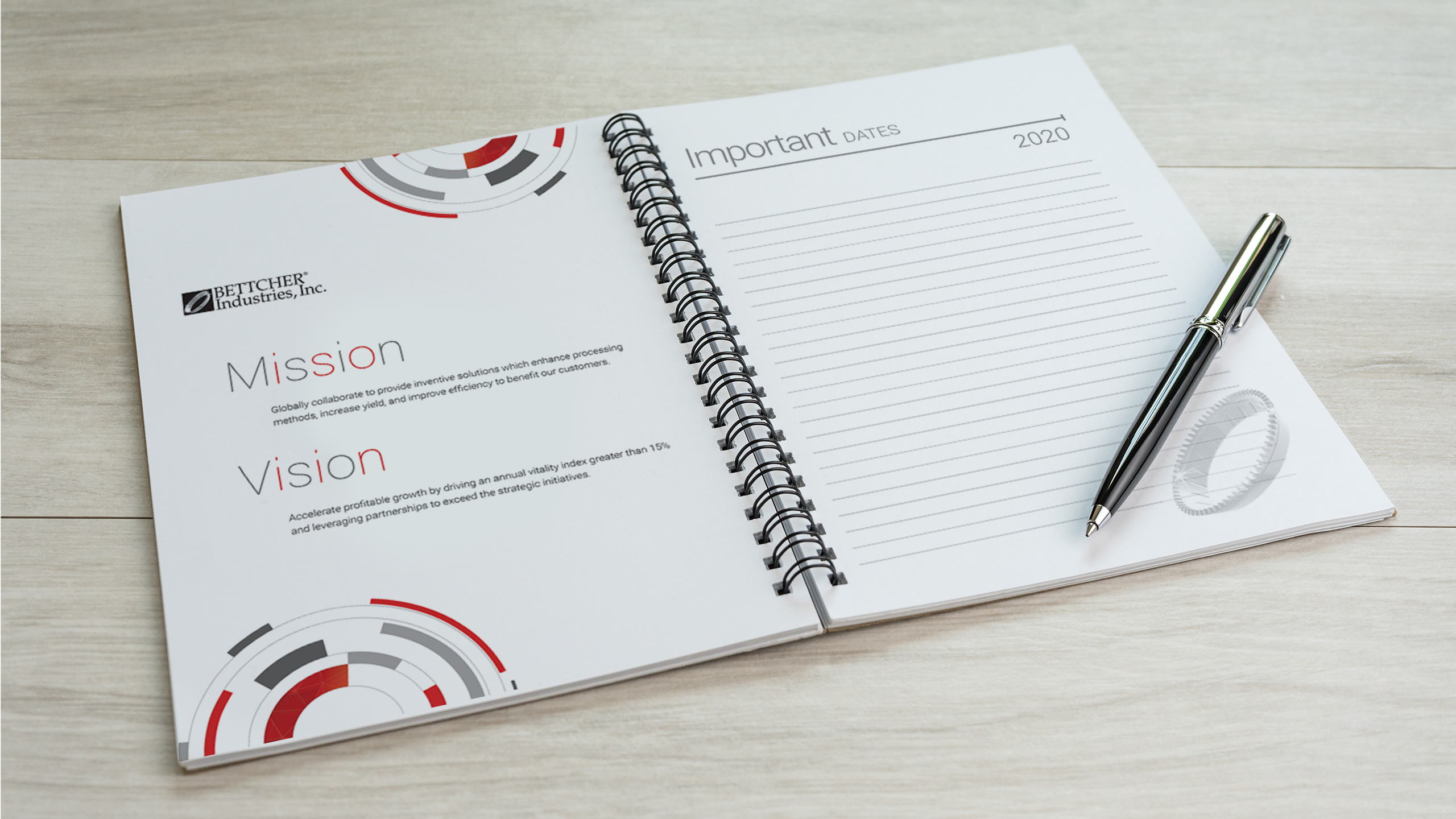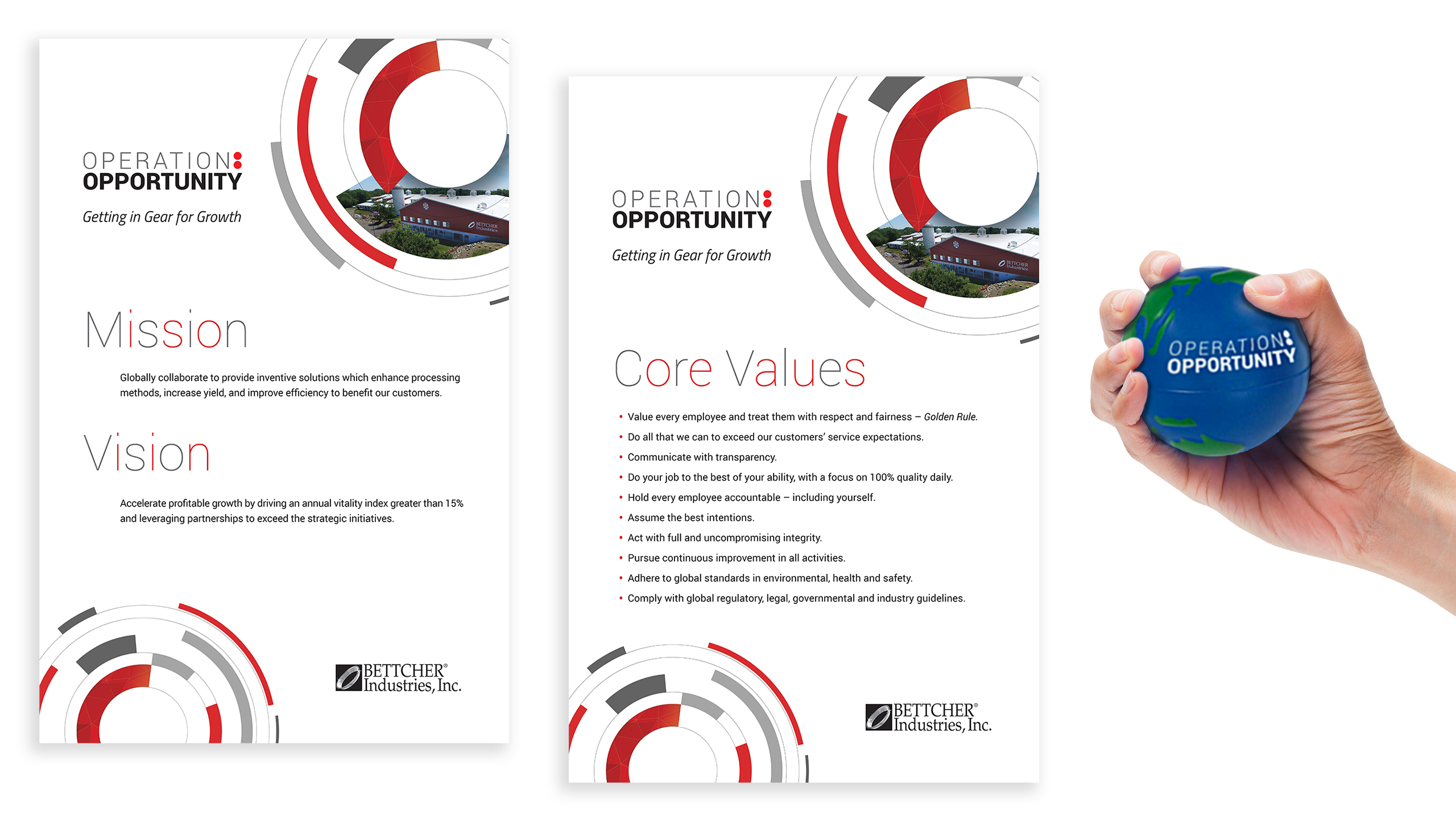 Similar work