Bettcher Industries:  75 years of manufacturing excellence
Bettcher Industries is the pioneer and world's leading manufacturer of hand-held powered trimmers used in meat, poultry and seafood processing plants.  Its products are sold in more than 70 countries across the globe.  Founded in 1949, the company marked 75 years in business in 2019.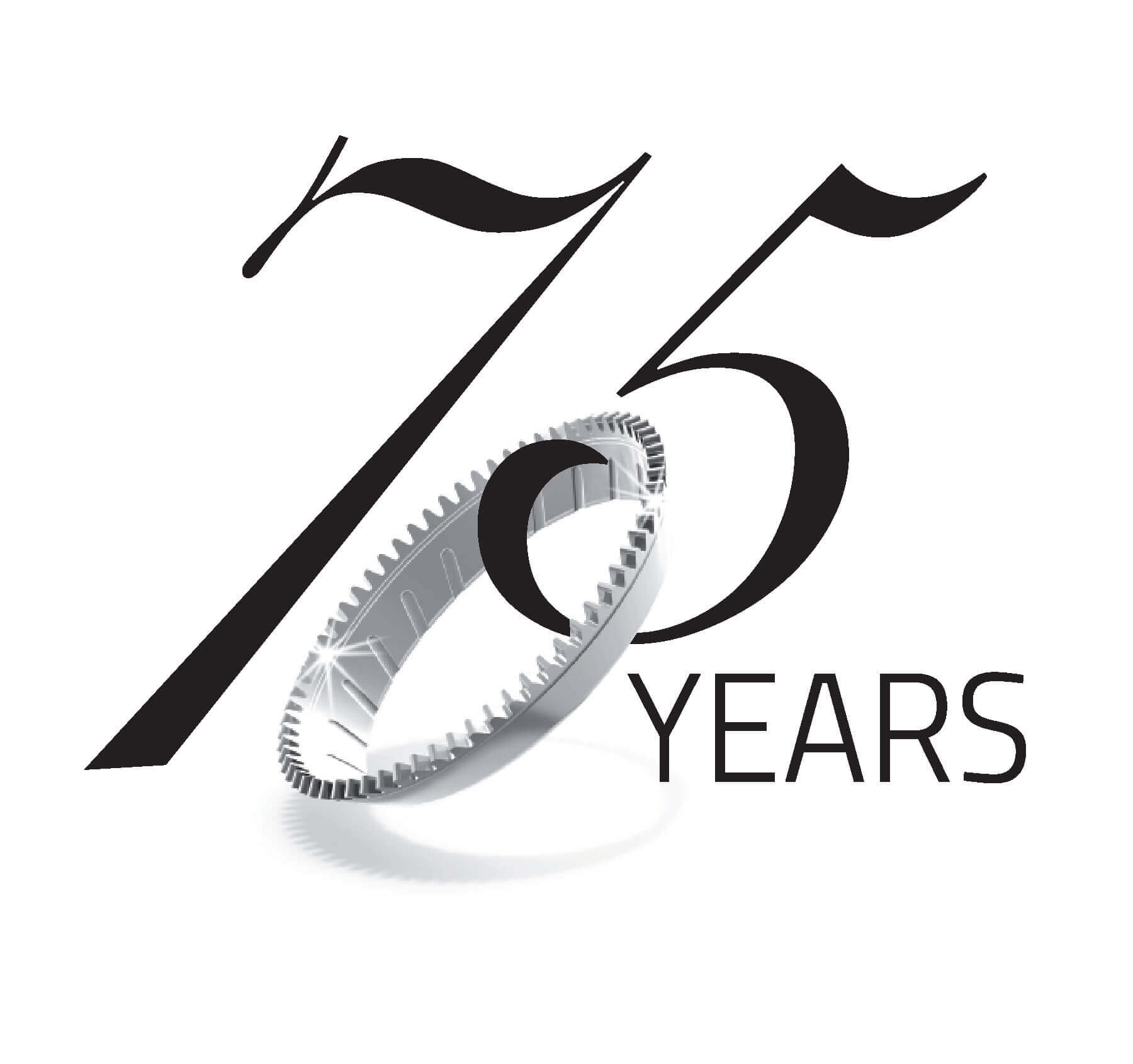 Celebrating 75 years in style
Bettcher Industries decided to celebrate its 75th Anniversary through a series of events and activities throughout the year.  While the major focus was on celebrating its employees and the Northeast Ohio communities that have contributed to the company's growth and success, it was also important to reinforce the message of the company's long-term commitment to customers.
To that end, Bettcher asked us to design a special logo to be used during the anniversary year.
A simple, powerful mark
The 75th Anniversary logo we designed incorporates the iconic circular blade that's used in most of the hand-held powered meat trimming products made by Bettcher.  The blade is a simple-yet-highly recognized symbol that clearly communicates Bettcher's branding.  It's powerful brand reinforcement where "less is more."
The 75th Anniversary logo was used throughout the year, including on advertising, in trade show exhibiting, on apparel and other corporate merchandise including lapel pins.
Proof of its effectiveness and appeal came from Bettcher's longstanding supplier of embroidered apparel.  The sales rep for that company declared that in his many years of experience – and working with thousands of logos – the Bettcher 75th Anniversary logo was the best logo design he'd ever encountered.
"In 2019, Mullin/Ashley designed an amazing logo to help us celebrate our 75th anniversary.  Our rep from the company that makes our embroidered apparel – who has worked with thousands of logos – declared that it was the best logo design he'd ever seen.  Here at Bettcher, we think it's the best also.  You always do such great work!" (Karin Hamrick – Marketing Communications Manager, Bettcher Industries, Inc.)
Similar work